---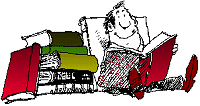 The Diesel Page
Feature Articles
Updated March 15, 2022
---
Welcome to The Diesel Page! If you're looking for news and information about the GM diesel pickups and SUVs, you've come to the right place. No one does a better job providing the information you need to get the most out of your GM diesel. New and original articles, product reviews and/or tech pages are added to this page throughout the year. In addition, we invite you to visit our Book Reprint Section to see a preview of all of the available books produced by The Diesel Page going back to early 1996.
While many of the articles linked below are available to the public, some are reserved for subscribers. Please support our effort here, and visit this link to see how easy and inexpensive it is to become a subscribing and supporting member of TheDieselPage.com. We need your help too.
---
Duramax Intake Hoses
Luckily, the local dealer mechanic brought to my attention a problem with the intake duct assembly on my 2001 GMC, a problem that could have significantly affected the life of the engine. The rubber portion shown in the above image had been torn during some earlier service visit. Go here to see a permanent and great looking fix.
2020 Battery Selection and Maintenance
Battery selection and tray maintenance are important to both provide the most reliable vehicle operation and to maintain the structural integrity of the battery mounting hardware. Go here to see what happens when the wrong battery is chosen, and learn how to correct the problem.
1998 Chevy K1500 LBZ
Duramax Diesel Conversion Project
"Hey Jim, it's Blake. I wanted to let you know that the truck is officially on the road! This is nothing but a dream come true, and I still can't believe it! It runs, drives and handles flawlessly!"..... Blake and I had been communicating via email and by phone for some time, and it was rewarding for me to see him progress through the conversion. What follows is a sampling of Blake's photos and commentary that hit the high points for Blake's Duramax Diesel Conversion Project.
The GM 6.2L/6.5L Diesels
Performance, Fuel Economy, Service & Modification
Updated Book Series!
Updated Books: 2018 was a huge year for book updates here at The Diesel Page. Every one of the 6.2L/6.5L books you see here received a complete makeover, and each of them were then ultimately printed at a new high quality state-of-the-art facility. These beautifully printed and perfectly bound full-size 8-½" x 11" books represent a collection of all of the important 6.2L/6.5L diesel related articles, tech columns and product reviews that were published by The Diesel Page from 1996 through 2018. Go here to learn more!
War in the Desert
& the 6.2/6.5 HMMWV
Following 9/11, and not long after the U.S. had boots on the ground in both Afghanistan and Iraq, TDP received numerous requests from Marine and Army mechanics who needed help in solving problems they were having with their HMMWVs. Many simply needed a way to boost the performance of their 6.2L/6.5L diesels due to the deep sand and the growing weight problem with the added armor. I was happy to help. Written with help from a civilian contractor assigned to the 101st Airborne, this story appeared online here in The Diesel Page during that time, but I'm re-introducing it now along with a selection of never before shown photos and accompanying text.
1997 6.5TD Upgrades
Gear Drive Timing Set & Fluidampr
A long-time member recently upgraded his 1997 6.5TD Chevy Tahoe with a gear drive timing set and a Fluidampr. Aside from showing William's upgrades and installation, this also presents another opportunity to talk again about what benefits these upgrades may provide.
Auto Glass Replacement
Imported auto parts have swamped the North American market in recent years. Some of these import parts are perfectly usable, and some not so much. In recent years, overseas non-OE manufacturers have begun producing auto replacement glass for the U.S. domestic market. This article will show you how to identify the good, the bad and the ugly.
2001+ Headlight Repair
Time, heat and a few winters of road de-icer all combine to degrade the headlight components on your truck. While my truck's original headlight lenses and lighting elements still looked like new, the various components used in the adjuster mechanisms had deteriorated due to time, heat and spray from the road de-icer used on our Montana winter roads. Go here to save money on repairs or to prevent a future failure.
6.2L/6.5L Tech Tips 2017
When Certainty is Required
The Diesel Page has always provided essential information that can be found nowhere else. This Tech Tips page adds to a very long-long list of essential information that we all need to get the most out of our GM diesel. As a consequence of solving a tough 6.5L diesel crankshaft problem, I've answered a few questions that no one on the Internet knew the answer to - at least none that Google could find. For example, with certainty, what is the damper bolt size and thread pitch? What is the configuration and number of the bypass valves used in the engine's lubrication system? How do you prepare a used crankshaft for service that is not 100% perfect, but is nowhere near needing a regrind or even a repolish? Again, certainty is required at times, and especially when rebuilding a 6.5L diesel. I'll answer these questions right here - with certainty.
DirtyMax
Pro-Stock Duramax Diesel
Replay from 2007: Seemingly overnight, diesel drag racing has swept the nation, and is becoming more popular as each racing season passes. To help fill the need for speed, more retired Pro-Stock drag race trucks are being brought out of retirement, but not to run blown nitro burning bigblocks. Nope... The trucks are rocketing down the track with the state-of-the-art in diesel performance. Brad Makinen brought new life to a retired gas Pro-Stock truck in the form of "Dirtymax", a Duramax diesel powered Chevy 1500. This truck appeared at a drag race event I attended this past June here in Montana, which provided an opportunity to look beneath the fiberglass skin to see what it takes to make a Pro-Stock diesel run in the 8-9 second range.
Rust
Protecting Your Truck From Rust
Rust... Every year, millions of vehicles suffer many more millions of dollars in damage due to rust. As awful as the cosmetic damage is, rust can even make your vehicle unsafe to drive and you may not even be aware of it. I don't know of a single instance where someone dismantled their truck, sandblasted-stripped-repainted-recoated the metal parts and then reassembled everything to correct the damage caused by rust - just not worth it. What we'll do here is show you how to easily and inexpensively treat this rust problem. Now available to subscribers in the Member's Area. Not a subscriber? Visit this link to see how easy and inexpensive it is to become a subscribing and supporting member of TheDieselPage.com.
GM's 2017 6.6L L5P Duramax V-8 Turbo Diesel
GM's Next-Gen 6.6L Duramax
Beginning production in July 2000 with the 6.6L LB7 Duramax V-8 diesel engine, the current L5P 6.6L Duramax is the most recent and most powerful. Replacing the outgoing LML engine, the 2017 L5P incorporates a long list of advancements produced exclusively for General Motors' full-size heavy-duty (HD) Chevrolet and GMC pickup trucks. Go here for the specifications and all-important details.
Duramax Diesel Power Project
Rocket Science
Rocket science is a whole lot more entertaining when you actually get to drive one! The primary mission for this Duramax Diesel Power Project included proving that a Duramax 6600 diesel engine and Allison 1000 automatic transmission could be installed in a previous generation GM pickup truck, and then to explore the performance potential of the Duramax/Allison in a lightweight 4x4. Outside of General Motors, this truck was the very first Duramax diesel conversion in a pickup truck. Go here to see a series of fabulous photos of the completed truck.
Cold Weather Operation
and the GM Diesels
Updated for 2018: Operating a diesel engine during the cold winter months demands that all diesel fuel and electrical systems operate normally. Included here is list of precautionary measures and cold weather strategies that will help your diesel pickup operate reliably throughout the coming winter. If you're new to the GM diesel or any diesel light truck, the information found here should help to answer your questions as well as reduce any anxiety you might have about cold weather operation. Dealing with cold weather is really easier than you might think.
Dr. Lee's Perennial Project Truck
This Truck's For Sale!
My 1984 C-10 Short-bed has served as a test-bed and project truck for a number of improvements in performance, and appearance since 1991. The best investment I ever made was joining The Diesel Page in 1996. This article is a summary of some of the projects undertaken on this truck, originally equipped with the light-duty 6.2L diesel, 700R4 transmission, and economy-oriented 2.73 rear axle gears. So, hoping to inspire the next generation to step up and take responsibility for keeping this 30-year-old senior citizen of the GM and Chevy diesel truck world on the road and representing the diesel heritage, I am reluctantly announcing that: My Truck Is For Sale!
Phaser
Dual-Idler 6.5L Gear Drive Timing Set
This product review first appeared here in The Diesel Page in 1998. Many product reviews have come and gone since that time, and we sometimes forget just how important these can be to owners of the 6.2L and 6.5L diesels. Available for nearly 20 years, the Phazer Dual-Idler gear drive timing set for the 1994 and newer 6.5L Turbo Diesel replaces the stock chain-driven timing set and the original reluctor wheel used for the crankshaft position sensor. Advertising claims at the time said: "Our "Phaser" performance kit allows 3-5 degrees of timing advance right off the crankshaft, which we found to increase fuel economy, produces cleaner starts, and improves throttle performance." We'll install the Phaser, and independently test the ad claims.
5.9L Cummins Diesel Conversions
Variety is the spice of life!
The 5.9L Cummins has to be the single most popular choice for a diesel conversion. Plentiful, relatively inexpensive, simple electrical requirements, enormous aftermarket support, proven reliability and a satisfying power potential all make the Cummins a popular choice. This month we present four 5.9L Cummins diesel conversions in four very different types of vehicles that demonstrate this popularity and versatility.
Chevy Cruze
GM Re-enters the Light-Duty Diesel Market
Why now? We here at The Diesel Page have pushed GM to include a line of light-duty diesels for more than a decade. In 2001, GM, Ford and Dodge all had working designs in the pipeline for a fuel efficient common-rail diesel intended for the light-duty market. One by one, all of these light-duty diesels fell by the wayside. So why, after a dozen years of ignoring the clamor, is GM finally offering the Cruze diesel? Go here to learn more about the new Chevy Cruze.
The 1984 GMC C/K Brochure
The 1984 model year was a good one for General Motors despite the upheaval in the petroleum industry and a doubling of diesel fuel prices in the late 1970s and early 1980s. By 1984, the new 6.2L V-8 diesel engine had already been available for two full years, and reports were generally favorable. Buyers who needed a full-size pickup truck jumped at the opportunity to buy a GM model that offered twice the fuel economy of the carbureted gas 305 V-8. To see how it all began, let's have a look at a vintage 1984 GMC C/K Pickup brochure that illustrates what the General was offering new truck buyers back in the day.
2013 Silverado/Sierra HD Trucks
The 2013s are here! Go here for all of the new truck details.
USDP's 2012 Dyno Day
USDP's sixth annual Dyno Day was held this past June 2, 2012 here in Missoula Montana, and the crowd just keeps getting bigger each year. From morning till late afternoon, 3 dozen of the Big Three's diesel pickups rolled across the Mustang dyno rollers and kept everyone entertained.
Regulating the Regulators
1999-2007 Power Window Regulator Service
I was buzzing the driver's side window down a short while ago in my 2001 GMC 2500HD, and I heard a gritty/grinding sound and noticed that the window wasn't moving normally. Hmmm... So, I moved the window button in the opposite direction. It was then that I heard a pop, like a pea sized chunk of gravel pinging off the windshield at highway speed. The window stopped moving, then began a slow slide downward. The window had become disconnected from the mechanism that moves the window up/down. This mechanism is called the window "regulator". Not a good start to the day. Go here to see an illustrated guide to replacing the power window regulator. Now available to subscribers in the Member's Area.
Measuring & Fitting 6.5L Diesel Main & Rod Bearings
Getting the Proper Fit
Crankshaft bearing selection is vital to produce the correct running clearances for the crankshaft's main and rod bearings. When correctly assembled, there are always a few thousandths of an inch clearance in rod and main bearings. This clearance provides room for an oil film to act as the actual bearing. This series of related articles discussing the assembly of a newly machined 6.5 block hit the highlights of an engine assembly so you can better judge for yourself whether you're equipped for such an endeavor. The photos and information contained in this series also provides essential information for which you can judge the knowledge possessed by your chosen engine rebuild shop. Now available to subscribers in the Member's Area.
Measuring & Fitting 6.5L Diesel Pistons
Getting the Proper Fit
Learning how to use micrometers and bore gages is critical to correctly fitting pistons. This month's 6.5L engine rebuild series update discusses how I measured both pistons and cylinder bores, and shows how you can do this as well. While learning how to use these tools takes time, what follows is a primer for measuring the bores & pistons. Go here to see how it's done. Now available to subscribers in the Member's Area.
1991 Chevy K1500
Duramax Diesel Conversion
I always enjoy hearing from others who have completed or are beginning a Duramax conversion. A few months back, Jason contacted me with a few questions about his recent conversion project. Our discussion may help shed some light on a similar conversion you might be considering. Now available to subscribers in the Member's Area.
1997 Chevrolet Suburban
With a problem...
It's been a couple of years since Russ Newton acquired a 1997 6.5L diesel K2500 Suburban, and it's taken this long to return it to good condition and get it back on the road. Russ sunk what he described as an "insane" amount of money into the Suburban for a complete and professional paint job. The results are fantastic. One problem remained after all that work - an annoying vibration. Read along as Russ and I discuss the possible sources of vibration. Now available to subscribers in the Member's Area.
Battery Service
Power Starts Here
Own a vehicle long enough and you'll eventually have to replace the batteries. All GM 6.2/6.5/6.6 diesels came from the factory with two hi-capacity automotive batteries, wired in parallel to double the amperage capacity. This higher capacity is necessary because the 6.2/6.5/6.6 glow plug system and intake pre-heater used in the Duramax put a big load on the batteries during a cold start. And, these diesels are high compression ignition engines that require more power to crank. The combustion heat generated during the compression stroke is what ignites the diesel fuel, and a faster cranking speed increases the heat. Knowing this, it's no surprise that diesels start easier with a faster cranking speed. Let's have a look at the choices we diesel owners need to consider when buying a replacement set of batteries and look at how to prolong the life of the batteries we already own. Now available to subscribers in the Member's Area.
Engine Machinist Tools
Getting the Proper Fit
I've not recommended most owners get involved with doing their own bearing/piston fitting because of the KSAs (Knowledge, Skill & Abilities) and tools necessary to do it correctly. I still don't know whether it's a good idea for most of us (yes, I'm including myself in this category), but our current 6.5TD project may change that opinion. However, because the current 6.5L Turbo project requires me to fit both bearings and pistons, this may provide an excellent opportunity to dig deeper into the subject, and it'll allow learning something new that The Diesel Page has not covered before. Whether you do the work yourself or you're an involved sort of person who wants to check the work of your local machine shop, the information presented in this series will help you sleep better. Now available to subscribers in the Member's Area.
2011 6.5L Turbo Diesel Project
Déjà Vu
We owned a 1994 6.5TD Chevy Blazer more than 10 years ago. This was a fun and reliable vehicle, but we let it go too soon. Though it's gone through a couple of owners since, that very same Blazer has found its way home... The engine is currently in pieces, but that's a good thing. This will provide an opportunity to build an electronically fuel-injected 6.5L in a direction we haven't explored before. This will also provide you with an opportunity to participate in designing the Project - engine build direction, end goals, and so on... Should be fun, and it'll provide answers to questions that haven't been covered before. Now available to subscribers in the Member's Area.
Diesel Fuel Quality
Solving Contamination Problems
A $4500 out-of-warranty Duramax injector replacement bill usually gets people thinking about fuel quality and its direct correlation to injector life. What we'll do here is discuss what we as diesel owners need to be aware of when buying fuel and learn how to deal with most fuel quality problems. Whether water, gasoline, sediment, or biological contamination - solving a fuel contamination problem is never any fun, but knowing with certainty what to do if it happens will provide a sense of security. Print this page and keep it in your truck's glovebox. You never know... Now available to subscribers in the Member's Area.
1996-99 6.5L Diesel
Fuel Lift Pump Circuit
A member and owner of a 1998 6.5TD called recently with a fuel lift pump problem that was a bit confusing. He reported that he had recently replaced the lift pump and the oil pressure switch, but the pump would not function. Hmmm... So, I dug out the schematics and we discussed over the phone about how the fuel lift pump circuit should function in the 1996+ GM trucks. Here are the results of our discussion. Now available to subscribers in the Member's Area.
GM Truck
Tailgate Service
The tailgate on my truck refused to open recently due to a failure of one of the latch components. Solving the problem allowed for an indepth look at the latch and hinge components. What follows here is a step-by-step guide showing you how to service the tailgate and keep it functioning for years into the future. Servicing the latch and hinge components every year or two will keep them in fine shape and will help to prevent rust. I've neglected mine for far too long. Now available to subscribers in the Member's Area.
Grease
Eleven Steps to Success
These GM trucks have eleven grease fittings on the front-end. GM recommends greasing these eleven fittings at every oil change, which can vary from 3,000 miles to 7,500 miles, depending on how the truck is used and under what conditions. What we'll do here is suggest a type of grease and grease gun, and show you where all of the fittings are and how to grease them. Now available to subscribers in the Member's Area.
Headlight & Taillight Polishing
Renewing Plastic Lenses
It seems today that vehicles are utilizing more plastic than ever before. Care of plastics presents unique challenges that many of us are not immediately accustomed to. After finishing eight years of continuous sea duty in the U.S. Navy, I decided that now would be a good time to invest more effort in vehicle maintenance. In researching ways to improve the appearance of my Suburban's taillight assemblies, I turned to Griots Garage to assist in that goal. Follow along as we show just how easy it is to return your plastic lenses to like new condition.
The Duramax 6600 Diesel Engine
Frequently Asked Questions
It's been a few years since we updated this page, but the engine evolution hasn't been static. A number of questions are answered here that have become the most frequently asked. Such as: What was the genesis for the Duramax 6600 diesel engine, and who builds it? The Duramax has evolved through time. How many different generations now exist, how can I determine which version I have, and how are they different? What are the GVW ratings for the new 2001-2005 2500HD/3500 pickup trucks? What are the trailer weight (towing) ratings for the new 2001-2011 HD trucks? Does the Duramax really offer "class-leading" performance? When will GM produce a new diesel Suburban? These questions and more are all answered here.
Hydrogen Generators
Improving Diesel Fuel Economy
Hydrogen gas has been used to augment diesel fuel for many years, proving it can both extend the driving range between fillups and increase average fuel economy. Here's a hydrogen gas generator specifically developed for use as a motor fuel supplement.
6.2/6.5 Diesel Fuel Filter Assemblies
Helping them do a better job!
From 1985 through the early 1990s, GM incorporated the Stanadyne Model-80 diesel fuel filter assembly into its 6.2L diesel-equipped pickup trucks and SUVs. In addition to a Water-In-Fuel (WIF) sensor and fuel heater, the Stanadyne Model-80 fuel filter assembly also included a fuel restriction sensor. Unfortunately, many of these restriction sensors eventually began to leak fuel. Also included is a discussion about the 1990s Stanadyne Fuel Manager fuel filter assembly that was a part of the 6.5's fuel system. Now available to subscribers in the Member's Area.
A Look At 6.2L, 6.5L & Duramax Piston Clearance
Here at The Diesel Page we've not gone into much detail about engine rebuilding because the required knowledge and access to specialized equipment are beyond most of us. We've recommended you locate a local engine rebuilding center near where you live, and use them to do your diesel engine rebuilding for you. Being local allows better communication between yourself and them, and they may be more conscientious in trying to satisfy a local customer. However, it appears more individuals nowadays are getting into the rebuild process - some to save money and some to get a better result. Saving money and getting a better engine are good things. Now available to subscribers in the Member's Area.
Everywhere But Here!
GM Diesels Worldwide
A diverse range of GM diesel powered light-trucks and autos can be found in significant numbers all over the world - except here in the United States. Many theories have been discussed through the years concerning why there is a dearth of domestic diesels, but I'll attempt to explain why this situation exists and (to tease the membership) show you some of the GM diesel powered vehicles you've been missing out on. Now available to subscribers in the Member's Area.
DMAX Marks 10-Year Manufacturing Milestone
DAYTON, Ohio - DMAX Ltd., a 60-40 joint venture between General Motors Co. and Isuzu Motors Ltd., today celebrated 10 years of making award-winning diesel engines. In ceremonies attended by community and government leaders, company officials marked cumulative production of 1.2 million engines since July 2000. DMAX is the exclusive manufacturer of the award-winning Duramax diesel engine that powers Chevrolet Silverado and GMC Sierra heavy-duty pickups and Chevrolet Express and GMC Savana full size vans.
Q&A: Upgrading and Repairing
1997 K2500 Suburban 6.5TD
I've come to the conclusion that I need some experienced advice on what to do and in what order to make my truck what I want it to be. I searched for at least 5 years before I found this truck, as I was missing my 1995 5.7 Suburban so much, but always wanted a diesel. The truck was a surplus sale from the fire & rescue department of the city of Sunset, Florida (Ft. Lauderdale). At least I had a good starting point. I'm on a quest to upgrade and restore the rest of the truck to set a higher standard for itself, and would appreciate any advice you could provide. Here are a few of the known issues the truck currently has that need a remedy... Now available to subscribers in the Member's Area.
More than the sum of its parts?
The Economics of Repairing/Upgrading/Customizing
For most people, once the cost of repair exceeds ½ the current value of that vehicle, the repair cannot be economically justified. It's time to trade. On the other hand we also know that there are considerations beyond economics, and that many GM diesel owners sometimes spend more than what the economics alone would suggest is reasonable. Let's have a look at vehicle repair and upgrade costs, and from an enthusiast's point of view, illustrate some points you may not have considered. Now available to subscribers in the Member's Area.
It's Only Flat On One Side
Tips on changing a flat tire!
I remarked recently to couple of diesel owners that it had been 30+ years since a truck I was driving experienced a flat tire. How quickly it all changed recently. The spare tire had never been off the truck and I had never removed the jack and tire tools from beneath/behind the rear seat. Getting the tire changed, as it turned out, was not a big deal. Here's a step by step guide to changing a flat. Now available to subscribers in the Member's Area.
Replacing a 6.5L Diesel with a 6.2L Diesel
What's Involved?
It's entirely possible to replace an ailing 6.5 with a good running 6.2, but there are a few "need to know" details that will make the swap easier and perform more reliably. The 6.2 and 6.5 share the very same basic architecture and accessory mount requirements. This means that, other than a few details discussed here, you will be able to replace any model year 6.5 with any model year 6.2. The military application for these engines have created opportunities to acquire a replacement engine without spending a lot of money, which has increased the interest level in swapping a 6.2 in place of a 6.5. Let's show you how it's done. Now available to subscribers in the Member's Area.
What's The Best Year Duramax?
Model Year Comparison
We get questions nearly every day from used truck shoppers asking what year Duramax is best. With the new 2011 model year arriving in mid-2010, we now have five different generations of the engine and two generations of the Allison automatic to consider. Which model year is the best buy? Which truck is most reliable, and what sort of problems have these trucks had? Which engine/transmission combination is most reliable, and which produces the best fuel economy? And finally, which model-year offers the most power? Compare them all right here. Now available to subscribers in the Member's Area.
300+ Rear Wheel Horsepower
13-Second 6.5TD Race Truck
For most of the past 8-10 years, nearly all of the diesel performance news has been about the Duramax, the Cummins and the Powerstroke. The 6.5L diesel engine may not have been designed to compete at the track, but it has a whole lot more potential than many believe. Just as in the world of competitive auto or motorcycle racing, track events are an excellent venue to force the evolution of engines and performance products. Some of these developments trickle-down to the typical vehicle owner who is simply looking for perhaps a modest bump in performance or to improve reliability and longevity. Here's a good-news story about 6.5L Turbo Diesel performance that includes an in-depth look at what it takes to run in the 13's. Now available to subscribers in the Member's Area.
751,837 Mile Duramax
A 2005 GMC Goes The Distance!
Imagine driving your truck 400 miles today, 400 miles tomorrow, and 400 miles every single day for the next 5 years (that's 1825 days). If you did, your Duramax would have what this truck has - more than 750,000 miles on the odometer. Do we know how long can the Duramax can last when used to tow?
2010 Duramax Suburban
What GM Should Be Building!
After creating a dozen or so essentially new Duramax powered HD Suburbans, an Ohio Duramax enthusiast recently began a 2010 Chevrolet Suburban LTZ HD project, which will be equipped with a 2010 LMM Duramax 6600 and 6-speed Allison automatic. These are the vehicles GM should be building. Now available to subscribers in the Member's Area.
2011 Chevrolet 2500HD/3500 Trucks
This past February 4th, and we learned all about GM's plans for the 2011 model year GM 2500HD/3500 series pickups. Though we're expecting a price increase of $3,000-$5,000, due to the addition of the "Diesel Exhaust Fluid" (urea) system, GM is back with a range of improvements and upgrades that promise to make GM the HD diesel truck leader. Go here for all of the new truck details.
2011 LML Duramax 6600
Engine & Emissions Tech
The 2010 emissions regulations are upon us - as well as GM. Here's an indepth look at the new 2011 LML Duramax 6600 and the new emissions equipment. How's it all work? What effect will it have on ownership? What else is new & different about the Duramax? We'll answer all these questions and more.
6.2/6.5 AERA Technical Bulletin Tech
The roots of the Automotive Engine Rebuilders Association goes all the way back to 1922. With over 3,000 current members worldwide, the AERA has focused on member service through its publications, the web and in meetings and seminars. Networking on a professional level allows its members access to the best and most up-to-date engine service information, which can result in the best overall vehicle owner satisfaction. Diesel engines have always been a part of the AERA's program, and some of the best 6.2/6.5 problem-solving information originated with the large network of AERA member techs. Here's a run-down on a selection of 6.2/6.5 related AERA bulletins that we've referred to here in The Diesel Page quite often. Now available to subscribers in the Member's Area.
Duramax Head Gasket Failure
Symptom Analysis
Diesel engines are hard on head gaskets. No matter how well the gasket may have been designed, replacing the head gaskets can be an issue a longtime diesel owner may need to deal with. The Duramax was designed to produce a compression ratio (CR) of between 18:1 to 16.8:1, depending on model year. Add the high CR (compared to a gas engine) and the high power/torque output of these engines, and you know cylinder pressures are high. What I hope to do here is describe what symptoms appear when a head gasket or an LB7 injector cup begins leaking, which usually results in excessive cooling system pressure or a loss of coolant. Knowing what to look for can save you a lot of money if the problem is caught early, and taking care of the problem before it becomes worse can reduce both downtime and overall expense. Now available to subscribers in the Member's Area.
Duramax Powered Massey Ferguson Tractor
Here is a story about a Duramax 6600 diesel powered Massey Ferguson tractor owned by Lammert ter Heide, here in Holland. This is not the first GM diesel to power this tractor. Before the Duramax, Lambert powered his Massey with a 6.2L turbo diesel. More is better, so installing a Duramax promised to take the power to a new level, and make it very competitive during the popular tractor pulls now sweeping Europe.
Holset HX35 Turbochargers
for the 6.2L Diesel
We've been discussing the Holset HX35 here at The Diesel Page for quite a while now as a potential improvement in turbochargers over what is possible when using the GM-x series of factory turbos. Member Tyler Nelson has installed an HX-35 on his 6.5L diesel that is currently installed in his 1986 CHevy K10. Tyler's installation broadens the application of this turbo to include all 6.2/6.5 diesel engines in the 1980's body style trucks and Suburbans. Now available to subscribers in the Member's Area.
"Lucky Max"
Twin 6.2L Diesel Powered - Chris Craft Commander
Lucky Max is a Chris Craft Commander (Sports Cruiser model) built in Michigan in 1972. She is 31' long and approx 10' wide. The hull is fiberglass, constructed before the folks really knew the true strength of fiberglass. This means that the material is thicker that what you might find on a boat built today, but also, I believe it was all "hand-laid" at that time. I have not yet been able to confirm weights, but I've been told that the boat would probably scale around 7 tons.
Room For Improvement -Part II-
Making the Dirty-Side Look Good
Member Andrew Prince wrote recently to provide information concerning how he applied some rust prevention to his new truck. As some of you may recall, The Diesel Page produced an article in 2004 entitled, "Room for Improvement", which included some shots beneath the new trucks that showed far too many rusted components. In that 2004 article, we said "A certain segment of the Duramax powered 2500HD/3500 truck buying group is comprised of enthusiasts - those who obsess to some degree over the look, ride, utility or performance of their new truck. Including myself as part of that group, I've winced at certain details of the new trucks. GM could easily rectify the situation, and this article is intended to highlight some of what I feel needs attention." While there have been a few improvements made since 2004, with regard to rust control, more needs to be done. That's what this article is about.
In-Cab Passenger Compartment Air Filter Replacement
Adding Air Flow Performance - Inside the Cab!
1999-2002 GM Full-Size Pickup Trucks
Has the cooling efficiency of your truck's air conditioning system gone down hill in recent years? Does the inside of your truck smell like wet socks when it's damp outside? If so, maybe you need to replace the in-cab "Passenger Compartment Air Filter". One of the least talked about routine maintenance items is the passenger compartment air filter. Factory installed in the 1999-2002 GM full-size pickups, the in-cab air filter(s) was designed to trap dust, pollen, and other debris that might enter through the vehicle's fresh air vent system. In addition to making the in-cab environment a more pleasant place to spend time, filtering the air also helps to keep the A/C evaporator core and heater core functioning normally. We'll show you with large and clear photos how to easily replace the in-cab air filter. Now available to subscribers in the Member's Area.
TPS/DS-DB Conversion Info
Reprinted from The Diesel Page - February 2001
This tech page first appeared here in The Diesel Page in February of 2001. After analyzing the various wiring diagrams and theory of operation for both the 1991-1993 DB2-equipped 6.5 trucks and comparing that information to the 1994+ 6.5TD equipped trucks, an idea was born that I thought might help those truck owners who wished to convert their DS electronic trucks to use a DB2 mechanical fuel injection pump. We knew going in that maintaining shift quality for the 4L80-E would be the biggest challenge following a mechanical fuel injection conversion. This tech page is being re-printed here to show what we did more than 8 years ago, and perhaps spur additional thought. In addition, new and expanded information has been added that outlines what alternatives are available for 4L80-E control. Now available to subscribers in the Member's Area.
USDP's 2009 Dyno Day
USDP's third annual Dyno Day was held this past June 6, 2009 here in Missoula Montana, and the crowd just keeps getting bigger each year. From morning till late afternoon, 42 of the Big Three's diesel pickups rolled across the Mustang dyno rollers and kept everyone entertained.
GM's 2010 2500HD/3500 Trucks
2500HD/3500-Series Pickup Truck & Duramax Specifications
Pickup trucks and large sport utility vehicles have been GM's most profitable automotive segment. Pickup truck sales accounted for just 1% of the total automotive sales volume in 1959, while trucks (pickups & large SUV's) totaled 64% of GM sales in 2005. Due to their enormous popularity, pickups aren't going away anytime soon, and the Duramax Diesel will remain a big factor in driving pickup sales.
MagnaFlow Performance Exhaust Systems
Do you really need to install a performance exhaust system before adding power?
Does an aftermarket exhaust system really make a difference in dyno or towing performance?
Real-life testing is the best way to answer these questions.
Product Review: Factory exhaust systems have improved considerably though the years, with mandrel-bent 3-1/2" or 4" tubing now being the norm. You've probably read quite a few exhaust system reviews through the years, and saw the rear-wheel horsepower improvement following the installation of a performance exhaust system. The installation photos were nice and the dyno numbers usually reinforce the notion that an aftermarket exhaust system allows the engine to make more power and help to provide a safety margin when installing performance products. What's the real story?
Automotive CAN OBD2 Code Scanner
Model - T50e
Product review: Being able to read and erase trouble codes is a basic necessity these days - especially for anyone owning a GM diesel truck that is out of warranty. Even if your truck is still covered by the factory powertrain warranty, knowing what that "service engine soon" light means and how serious the problem might be can help you when scheduling service or can help you gain some insight into what the problem might be. The inexpensive T50e can can help you save money on vehicle maintenance.
6.5L Turbo Diesel Fuel Injection Tech
Marine vs On-Road
A lot has been said in recent years about using marine fuel injection system components for an on-road 6.5L turbo diesel application. For those who may not know, connecting the word "marine" with the GM 6.5L diesel began with the development efforts at Peninsular Diesel. Specially calibrated marine fuel injectors, marine fuel injection pump calibrations and marine oriented turbochargers all came from the "boat" point of view at Peninsular. A marine 6.5L diesel must be equipped to cruise at approximately 2600-2800 RPM for extended periods of time, and make efficient power at those engine speeds. Not coincidentally, Peninsular's marine 6.5L turbo diesels produce maximum torque and deliver an efficient fuel consumption rate at that same RPM range. It's all about the torque peak... To work with the marine paradigm in engine speeds, the fuel injection system must meet the needs of the engine RPM (and of course, meet the expectations of the boat owners). Here's what we know about marine 6.5L fuel injectors and marine fuel injection pumps. Now available to subscribers in the Member's Area.
Brake Specific Fuel Consumption
Power, Load & RPM
How do these factors affect diesel fuel economy?
We've been telling folks for years that in general, a diesel engine produces its best fuel economy when run at or near the RPM that coincides with its torque peak. Whether you're towing a heavy trailer or simply commuting to work, the torque peak RPM is where you'll find the best fuel economy. In June 2006, we dyno tested a new 6.5L "Fuel Mizer" fuel economy engine using Peninsular Engine's calibrated fuel metering and engine dynamometer system in hopes of confirming that fact. Now available to subscribers in the Member's Area.
BD - Diesel Performance
Spring 2008 Dyno Day
After a long winter here in the Northwest U.S., most diesel pickup owners are ready for a trip to the Southwest - Southwest Canada to be precise, the home of BD Diesel Performance and their semi-annual Dyno Day. Despite the gray skies, hundreds of diesel enthusiasts made their way to Abbotsford, British Columbia last spring on April 5th, and a total of sixty trucks spun the rollers from early morning through late afternoon. If you like power, this was a great way to spend a day, to both learn more about diesel performance and have an opportunity to see trucks push the Mustang dyno to nearly 1000-hp.
1987 Chevy C30
Duramax Diesel Conversion
Bringing new life to an older truck is more than just a way to save a ton of money. A surprising number of TDP members keep the same vehicle for decades, and they want to do all they can to keep it on the road. Converting the drivetrain to Duramax/Allison power has become a popular upgrade for these GM fans, which can only add to the vehicle's capability. Member Kean Clark worked his way through a 1987 Chevy C30 restoration and Duramax conversion project, and we wanted to share his progress with the GM diesel community.
Diesel-Rated Motor Oil
Synthetic/Conventional - Which is Best?
Important Facts About Motor Oil
The question of whether we should be using synthetic diesel motor oil in our GM diesel engines has been a popular subject for a long time. Synthetic oil has some definite advantages over the available conventional motor oils, but are there any measurable benefits that justify the added expense? Find out here! Now available to subscribers in the Member's Area.
6.5L Turbo Diesel
HX-35W Turbocharger Installation
The Holset HX-35W has been discussed here in The Diesel Page as an alternative to the factory GM-series of turbochargers - for the performance oriented 6.5 owner. Member Jerry Giedeman dropped by recently to show me his 1994 light-duty K2500, and discuss a few of his engine modifcations. Included among those modifications was the installation of an HX-35W turbocharger. Follow along as we show you Jerry's turbo setup and explain how it was integrated into his overall 6.5 performance plan. Now available to subscribers in the Member's Area.
Allison 1000
Annotated Diagnostic Trouble Code List
This annotated Diagnostic Trouble Code (DTC) list is specific to the Allison 1000 automatic transmission. Being armed with a good basic knowledge about the Allison trouble codes can help to ensure a better level of service if you have an in-warranty truck or can save you a lot of money if your truck is now out of warranty. Now available to subscribers in the Member's Area.
2001-2008 Duramax Diesel
Annotated Diagnostic Trouble Code List
This annotated Diagnostic Trouble Code (DTC) list contains all of the Duramax diesel engine-specific trouble codes relating to the engine. We've learned through the years that while a typical GM service technician may understand gas engines and their related powertrains quite well, a talented diesel mechanic is much harder to find. Being armed with a good basic knowledge about the diesel systems incorporated into your truck can help to ensure a better level of service if you have an in-warranty truck or can save you a lot of money if your truck is now out of warranty. Want to know what the codes are, what they mean, how to retrieve them and know how to repair the problem? Now available to subscribers in the Member's Area.
Duramax - Mass Air-Flow Sensor
Troubleshooting & Maintenance
Back about the time the auto makers began using electronic fuel injection, they discovered that for the onboard computer to correctly calculate the fuel/air ratio, they needed to measure the incoming air flow to the engine. Electronic fuel injection not only allowed the engine to run more efficiently and to produce better fuel economy and drive-ability, but MAF sensor data also allowed the computer to help protect the engine if the ratio of fuel to air fell outside of normal. The Duramax diesel also employs a MAF sensor, which is used to measure the grams/second of air entering the engine's intake system. Now available to subscribers in the Member's Area.
September 2008 Update
AM General's New P400 6.5L Turbo Diesel
Turning Up the Pump for More Power!
The new and redesigned AMG P400 6.5L Turbo Diesel first became available this past March 2008. Mike Robertson bought one of first, and has installed this engine in his 1993 Chevy K3500. We'll show you what was involved when installing the engine, how it is equipped and we'll show you the dyno data that demonstrates the performance improvement after some minor tweaking of the factory fuel injection system. Now available to subscribers in the Member's Area.
Duramax Diesel
Accelerator Pedal Position Tech & Troubleshooting
The 2001 model-year and newer GM Duramax diesels were all equipped with the "drive-by-wire" Bosch high-pressure common-rail electronic fuel injection system. While the Accelerator Pedal Position (APP) module has performed reliably through the years, the first Duramax equipped trucks are now more than 8 years old, and knowing how the APP operates and how to troubleshoot a problem could be a huge help in the future. Thirteen diagnostic trouble codes are discussed, and we'll walk you through the troubleshooting process. Now available to subscribers in the Member's Area.
4.5L V-8 Duramax
GM's Suburban Goes Diesel
Those of us who have been following GM's on-again off-again diesel Suburban program over the past eight years were beginning to lose faith whether we would ever see a production version. The wait may be coming to an end as GM unveiled its proposed 4.5L Duramax powered Suburban to an enthusiastic crowd during last fall's annual SEMA show. The most recent news we have is that GM will begin production of the 4.5L V-8 sometime in the second half of 2009 (as a 2010 model year), and will introduce this new engine in a variety of full-size vehicles, including the popular Suburban. Go here for more engine details. Now available to subscribers in the Member's Area.
6.2L/6.5L Fuel Economy - Reloaded
Cylinder Heads & Ricardo Comet
This article was first written in May 2006 when diesel fuel cost just $2.90/gallon. Following hurricane Katrina in 2005, GM diesel owners became increasingly concerned about the $3/gallon diesel fuel we experienced as a result of the storm. In an effort to help owners better understand the 6.2/6.5 engine design and to provide a little insight into how to improve fuel economy, we discussed cylinder head and pre-cup design. Fast forward to mid 2008... Now that diesel fuel has reached $5/gallon in some parts of the country, we've reloaded an expanded version of that 2006 article, to provide even more information that explains how to squeeze more fuel economy from your GM 6.2/6.5 diesel. Now available to subscribers in the Member's Area.
Save Diesel!
GM's Locking Diesel Fuel Cap
All those who haven't been living under a rock have probably noticed that the cost of diesel fuel has risen to the "Arm & Leg" level at your neighborhood fuel station. You have to know that the "five finger discounters" have also noticed. Save money on your fuel costs by buying a genuine diesel locking fuel cap directly from your local GM dealer. Go here for the installation instructions. Now available to subscribers in the Member's Area.
AirLift Air Springs
Leveling the Load
For the 1992-2008 GM Trucks & Suburbans
Like many of you who use your diesel pickup truck or Suburban to tow trailers or haul heavy loads, I use my Suburban to tow a 30 foot travel trailer that tips the scales at a hefty 8500#. Over time, this has caused the rear springs on my 3/4 ton Suburban to relax so that the rear now sits lower than the front even while unloaded. With models available to fit all 6.5L or Duramax powered pickup trucks and Suburbans, I eventually settled on the AirLift adjustable air springs as being the best solution to this problem. Follow along as we take you through the kit introduction, installation and show how the air springs solved the problem. Member's Area.
2001-2004 Duramax Diesel
Excessive Fuel Return Flow & Related DTCs
P0089 - P0093 - P1093
The Diagnostic Trouble Code P0093 applies to the 2001 model-year Duramax. This trouble code was updated for the 2002-2004 model year engines, and received a new number - P1093. Each refers to the same problem. P0093 & P1093 are defined as "Fuel System Large Leak Detected", which could mean that one or more injectors are experiencing a high fuel-return flow rate. People usually start looking beneath the truck for signs of fuel, but this isn't that kind of a leak. Let's have a look at these, and other related trouble codes, to provide a little more insight into what they mean and how to deal with them. Available to subscribers now in the Member's Area.
6.5L Diesel
Low Fuel Supply Pressure Due to Excessive Fuel Return Flow
Not many "new" 6.5L diesel problems come to light these days. After twelve years, we've seen just about every problem these engines and fuel systems can experience. A few months ago one of our Hawaiian members called to report a problem he was having with his DS4 equipped 6.5 that I had not dealt with before, and I thought it was interesting enough to discuss here in The Diesel Page. That problem is excessive fuel return flow and low fuel pressure developed by the electric fuel lift pump. Available to subscribers now in the Member's Area.
2001-2007 2500HD/3500
NVG-261/263
Transfer Case Leak Prevention
For several years now, we've been hearing reports of transfer case fluid leaks due to a wear-through on the rear case half. If not caught before a leak develops, the transfer case could suffer complete failure due to a lack of lubrication. The most reliable solution includes installing an aftermarket part that prevents a case wear-through from happening. Follow along as we show you the problem and describe what it takes to produce a permanent solution.
Dual Thermostats
Improving Cooling System Performance for the 6.5L Turbo Diesel
The new 130-GPM water pump increased coolant flow through the block and heads by 74%, and through the radiator by 9%. The motivation for increasing the coolant flow-rate was to help eliminate hot spots within the engine and to reduce cylinder head cracking. Dual thermostats were required to both increase the flow rate capacity and to prevent pressure surges within the cooling system that are possible when running a single thermostat. We learn more from GM employees about why we need dual thermostats when running the 130-GPM water pump.
Splayed Main Caps
for the 6.5L Turbo Diesel
For decades, splayed main caps have helped power merchants in the gas engine performance market provide a solution to cylinder block failures. Multiplying the power output of a factory engine can stress the block in ways the original engineers never imagined. Splayed main caps anchor the main webs to the pan rails, which help strengthen the bottom end and allow the engine to safely produce a lot more power. Since 2002, custom engine builders have begun adding them to the 6.5L diesel, not so much to make big power, but to reduce the possibility of main web cracking. Let's have a look at three different aftermarket splayed main cap designs for the 6.5L diesel, and consider what they might do to improve 6.5 reliability. Available to subscribers now in the Member's Area.
18 to 1 Compression Ratio
Improving 6.5L Durability
The 18:1 Peninsular pistons were incorporated into our project 6.5TD engine build in late 1998. The advantages of a lower compression ratio (in the context of the project engine) are, a lower CR allows for more boost, and more boost allows for more fuel, which means the engine will make more power, while maintaining reasonable combustion temperatures & pressures. The folks at Peninsular Diesel told me they use a lower CR for the durability advantage. This is an expanded explanation for why lowering the compression ratio improves durability and what effect lowering compression might have on engine operation. Available to subscribers now in the Member's Area.
6.5 Dyno Data
What's the real story?
Knowing what to expect when buying performance products for your 6.5 should be a part of your shopping experience, and advertised power gains should be reflected by those seen during real-world tests. Though individual trucks and powertrains can produce some variability in the power they produce with a particular vendor's performance programming, the averages should reflect reality. This article is presented here to provide a historical perspective on 6.5 power going all the way back to 1997 (yes, we've been doing this a long time), and to provide a reality check for advertised performance gains. Available to subscribers now in the Member's Area.
AM General's 6.5L Diesel Engine
Identifying Genuine AMG Cylinder Blocks
The rising popularity of diesel pickups in recent years has created an uncounted number of new markets and new opportunities for both manufacturers and vendors. Even the 6.5L diesel has seen its popularity increase among both diesel owners and the aftermarket. This rising popularity is mostly positive, but it does have a darker side - counterfeiting... Find out how to identify genuine AM General 6.5L diesel engines. Available to subscribers now in the Member's Area.
Chevy -Vs- Ford
Tow testing the new emissions LMM Duramax and 6.4L Power Stroke
A recent pickup truck ad said: "Truck guys will tell you taking off with 10,000-lbs ain't no picnic. Stopping 10,000-lbs ain't no picnic either." We agree. Towing tests are few and far between in the automotive media. Most of what we see are dyno results, 1/4-mile elapsed times, and generalized reports about on-road capability. Those types of tests can provide some clue about what we might expect while towing a heavy trailer, but they fall short of a real towing evaluation. Part of what most potential GM & Ford buyers really want to know is how the newest diesel pickups stack up against one another in a real-world towing test on a real hill while towing a trailer that weighs at least 10,000-lbs. That's what this test was all about.
4.5-liter V-8 Turbo-Diesel
GM's new light-duty Duramax
General Motors announces an all-new 4.5-liter V-8 Duramax high-output diesel engine for the Chevrolet Silverado and GMC Sierra light-duty pickup trucks and the HUMMER H2. The engine fuel efficiency offers a 25 percent advantage compared with gasoline engines. Environmental benefits of the new engine include a 13-percent reduction in CO2 versus gasoline engines, and at least a 90-percent reduction in particulates and NOx when compared to diesel vehicles today. GM-Media News Release
Conventional Wisdom
Lessons learned about the 6.5L Diesel
Helping owners of these GM vehicles has been our primary focus these past 11+ years, and we've covered a lot of ground during this time. Based on some of the discussion topics appearing in our bulletin board and from reading the email I receive, it appears that some of what we've published about the 6.5L diesel during the early days of The Diesel Page might need to be restated for the benefit of the new 6.5 owners. The 6.5L cooling system upgrades, compression ratios, turbocharger boost pressures and more are what we'll discuss this time. Available now in the Member's Area.
1 Million Duramax 6600 Diesel Engines
After six years and nine months of continuous production, DMAX Ltd., the maker of the Duramax 6600, celebrated producing its 1,000,000th engine on April 16, 2007. According to DMAX, they can sell all of the engines they produce and more. Go here to see the story and learn more about what has made the Duramax 6600 so successful.
2007i Duramax LMM
The New Emissions System
The new VIN code 6 2007i LMM Duramax equipped trucks have arrived, and along with them the new DOC/DPF (Diesel Oxidation Converter/Diesel Particulate Filter). Changes in the emissions system are the big news, and this article should help to explain what's new & different and shine a light on what LMM owners need to know to have the fewest problems. Go here to see original photos of the new emissions components, and learn how these components function. Do we need to worry about the 2007 emissions systems? Available now in the Member's Area.
Rear Disc Brake Upgrade
for the Early GM Diesel Trucks
The 6.2L diesel equipped trucks and SUV's were all equipped with rear drum brakes. Upgrading to rear discs help in two important areas - reduce unsprung weight and improve stopping ability. Demands on the braking system increase as loads or vehicle speeds increase, and stopping can sometimes be more important than going fast.
2006 Mirror Upgrade
Easy upgrade to GM's 2006 Mirrors
I recently upgraded the stock mirrors on my 2005 GMC 2500HD to the 2006 model trailer towing mirrors. Although the stock mirrors extended for trailer towing, I was not happy with the narrow field of view the stock mirrors provided. For the 2006 model year, GM released a new style extendable towing mirror, similar to the Ford SD towing mirrors. Go here for a photo illustrated step by step guide to installation. Available now in the Member's Area.
Differentials
Identification, Restoration & Repair
Book Review: Drivetrain expert and author Jim Allen has teamed up with a leading drivetrain component supplier, Randy Lyman of Randy's Ring & Pinion, to produce a profusely illustrated and perhaps definitive book on the drive axle and differential.
TDP's
11th Anniversary
Diesel power is becoming cool! Wasn't always that way. Eleven years ago, The Diesel Page began as a way to help 6.2/6.5 owners solve problems and improve their ownership satisfaction. This is still a big part of our mission here, but we have also grown to include the newest GM diesel engine - the Duramax 6600. No web site has done more for the GM diesel community than TDP. Find out what's new and where we're going!
Duramax & 2500HD/3500 Truck
Technical Service Bulletins
Here, you'll find 43 of the top GM Technical Service Bulletins pertaining to these trucks and the Duramax/Allison drivetrain. Included are the bulletin number, the title and an in-house written summary for all 43 listed bulletins. This compilation contains great information you need to know. Available now in the Member's Area.
2006 Duramax LLY/LBZ Technical Service Bulletin
No Engine Crank and No Tech II Scan-Tool Communication with TCM
Going all the way back to 2000, GM has admonished technicians and vehicle owners not to allow the metal-cased ECM (Engine Control Module) and TCM (Transmission Control Module) to be used as a grounding location that could subject the electrical system to excessive electrical current. Find out what happens when this occurs. Available now in the Member's Area.
Buying a Used GM 6.5L Diesel
What Year 6.5 is best? What to look for?
I've answered a lot of questions through the years concerning the GM diesel engines. The hardest question goes something like this: "I'm considering buying a 199x Chevy with the 6.5L turbo diesel. I've heard some bad things about this engine, and I don't want to buy into more problems. I want a diesel, but is this a good engine?" That's a tough one. Go here for the answers. Available now in the Member's Area.
2007 Duramax 6600
& Vehicle Applications
Designed to meet the 2007 emissions regulations, the 2007 LMM Duramax 6600 diesel engines have met the challenge, and continue to lead in power & torque. More power and torque are the good news. Go here to learn all of the details about the new engine and its application.
SEMA Trucks
Go Big or Go Home!
Trucks at SEMA were there to attract attention - and boy did they! Each of the 2100+ Vendors and manufacturers who attend the annual Specialty Equipment Market Association event needed something special to lure some of the 100,000+ passers-by (and the media) into their booth. Having an eye catching truck helps them do just that, and this year was no exception. Here is a collection of GM, Ford & Dodge (and Toyota) trucks I thought stood out in some way from the others at SEMA 2006. Have a look!
The brand new 2007 HD Pickups

photos & technical details!
Clean Diesel, Clean Air
What do the 2007 emissions regulations mean for the future of diesel?
Reducing emissions components found in diesel exhaust is not without its share of engineering challenges and increased cost. While some fear for the future of the light-truck diesel market, we here at The Diesel Page remain optimistic - in fact, confident that the current trend in light-truck diesel usage will continue. Go here to find out what we'll need to know and how the new fuel and emissions requirements will affect all of us.
Two Thousand Seven
The Face of the Future
GM's 2007 Silverado/Sierra 1500-Series Pickup Trucks
GM has a lot riding on the 2007 model year. With nearly 50% of all new vehicles sold in the U.S. being pickup trucks, this market is something General Motors simply has to do well in. Introduced as a 1999 model, the outgoing Silverado is now eight model years old, and has begun losing ground to the fresh faces offered by both foreign and domestic competitors. Enter the GMT-900, a new for 2007 body style that introduces a long list of refinements in addition to all new sheet metal. Included here are new photos and information about the new 1500 series trucks, and we'll discuss how the design features shown here could appear in the upcoming 2500HD/3500.
The Diesel Page
Pull-Off VII - July 2006
The Duramax Raises the Bar - Again!
A looming grade can either induce dread or anticipation; depending on whether you're driving the highest rated diesel pickup the "big three" have to offer. Included here is an accounting of the 12 trucks that pulled the hill this year, which included 4- Duramax's, 4- Powerstrokes, 2- Dodge Cummins, and 2- 6.5TD's. Find out what truck is the King of the Hill.
Pull-Off VI - July 2005
DIY Cold Air Intake for the LLY Duramax
After considering all the various cold air intakes systems available for my truck, I decided to develop my own, which only cost a few dollars and an hour or so to complete. Keeping the intake air as cool as possible improves power and may improve fuel economy. While inexpensive, this modification retains the excellent filtering ability of the stock air intake system.
Custom Programming
the LLY Duramax ECM
Product review: Last month we showed you how to update the 2001-2004 LB7 Duramax ECM with one programmed for more power & better fuel economy. This month, we look at the 2004.5-2005 LLY Duramax ECM.
Custom Programming
the LB7 Duramax ECM
More Power - Better Fuel Economy!
Product review: The various electronic power products have done a remarkable job of increasing Duramax diesel performance, but till now, we've had to accept whatever programming or tuning options were offered by the aftermarket. The recent appearance of custom ECM (Engine Control Module) programming has increased the number of options for nearly every truck owner, whether they're looking for a few more miles per gallon, a safe towing program or a killer track tune. Kennedy Diesel is now offering custom ECM tuning, which provides for a host of additional programming features.
2006 Duramax LLY/LBZ Service Recall
Addressing a possible glow plug failure.
In an effort to reduce cold-start induced white smoke, GM has upgraded the glow plugs, the glow plug controller and the ECM programming on a continuing basis since first introducing the first Duramax 6600 in the fall of 2000. The 2006 Duramax, identified as either RPO code LLY (early '06 models) or LBZ (late '06 models), saw another glow system upgrade. Faster-acting glow plugs and shorter cycle times combine to further reduce white smoke after a cold start, while helping to make diesel engine operation more transparent to those more familiar with starting a gas engine. However, there have been a few bumps in the road regarding the 2006 glow system.
6.2L Diesel Powered Massey Ferguson Tractor
Member Arjan Kolkman reports on one of the most unique 6.2L diesel conversions we've heard about. The amount of ingenuity and fine workmanship make this worthy of inclusion here in The Diesel Page.
Diesel Technology Forum
2005 Annual Meeting
Now more than 5 years old, the Washington, DC based Diesel Technology Forum was created to highlight the economic importance of, and push for, continued development of clean diesel technology. Find out what we learned while attending the 2005 meeting.
2007 Chevrolet Tahoe & GMC Yukon
New GMT-900 Body-Style
Read about GM's GMT-900 body styling changes. How will this translate to the 2500HD/3500 pickup trucks?
KD Fuel Pressure Gauge
for the Duramax 6600
As diesel fuel injection systems become more complex and more sensitive to fuel quality, owners have become more tuned-in to the nature of diesel fuel systems. Being able to check fuel pressure (vacuum) can help an owner diagnose a future problem or allow him to monitor the condition of the fuel filter in an on-going basis. This not only can save you a lot of frustration in the high-stakes game of vehicle service, but can save you money on fuel filters by not replacing them till the fuel restriction gauge tells you it's time.
Got Boost?
KD Boost Valve for the 2001-2004 LB7 Duramax 6600
There's an old saying that says "offer a great $5 part that installs in 5 minutes, and you'll sell a million of them." Well, the KD boost valve might be a little more than $5, but it is still inexpensive, installs in minutes, and offers a lot of bang for the buck. This simple device increases maximum boost pressure about ~5-8 psi, and makes the factory LB7 turbo a lot more responsive under all operating conditions. Combine this with any one of a variety of Duramax power mods, and you'll see an even bigger improvement in power than what a power mod by itself delivers.
"Weekend on the Edge"
Edge Products host their 2005 all-diesel drag race & dyno event.
The third annual Edge Products' "Weekend on the Edge" event was held near Salt Lake City, Utah this past September. For anyone who loves diesel engines, fast trucks and big-big power, this was a weekend you didn't want to miss. Click the above link to read more about it.
Two Thousand Six
GM's 2006 model-year Pickup Trucks
The 2006 model-year Chevy & GMC diesel pickups began arriving on dealer lots in August of this year. While not much has been added or changed to the pickup styling or option list, the big news is the new RPO code LBZ Duramax 6600 diesel engine. Go here for a look at the new trucks and to learn more about the new uprated Duramax diesel engine.
TheDieselPage.com Editorial
LT265/75R16
What you need to know before upsizing tires on your Chevy/GMC 2500HD
Tire size is a proportional feature that plays into how we perceive the appearance of a pickup truck. Most agree the factory tire size for the 2500HD of 245/75R16 has always appeared to be too small. Nearly all agree - except that is, for GM.
Fuel Solenoid Driver
Calibration Resistor
Cheap Boost & Fuel Control for the 6.5TD
Back in March of 2000, The Diesel Page published a technical article (2000 Feature Articles volume, page 63) showing how to produce a variable boost pressure controller for the electronically controlled 6.5TD vehicles. This was simply a variable potentiometer that altered the 0-5 volt output of the boost pressure sensor - essentially fooling the computer into "sensing" a lower boost pressure than was actually produced by the turbocharger. This provided a means to increase boost pressure. That same article also discussed altering fuel delivery of the DS4 electronic fuel injection pump by varying the FSD calibration resistor value. Go here to see how easy it is, and learn whether these concepts (original to TDP) help increase power.
Performance Tuning/Flash Programmer Roundup
Press "YES" for More Power!
Performance tuning/flash programmers appear to be carving out a market with the Duramax performance crowd - and for good reason. Programmers offer a number of unique features that make them a "must have" for any Duramax owner. Here is a brief summary of five Duramax power programmers, and a list of features available for your Duramax.
Performance Traction Bar System
Product review: Big power can stress unmodified chassis and suspension components in ways that limit overall truck performance. Pushing ¼-mile times into the 13's is relatively easy. Going faster requires more power, more effort and more attention to chassis setup. The recent installation of Kennedy Diesel's traction bar system in our Duramax Diesel hot-rod is a step toward the 11's.
Randy's Ring & Pinion
Rebuilding GM's 9-½" Corporate Rear Axle
Product Review: We had to replace original half-ton 10-bolt rear axle in our 1989 Chevy project. The 8-½" diameter ring gear and 1330 U-joint pinion yoke were deemed not up to the task when twisted by a Duramax 6600 producing more than 600-horsepower and 1000 lb-ft of torque. Without going the custom (expensive) route for a stronger replacement, we chose the GM 9-½ 14-bolt semi-floater for this six-lug application. Once acquiring the axle, we visited the experts at Randy's Ring & Pinion for a professional rebuild.
2001/02/03/04 Chevy/GMC Duramax 6600
Injector Warranty Extension
General Motors has extended the Duramax 6600 fuel injector warranty coverage for owners of all 2001 through 2004 model-year Chevrolet and GMC Duramax 6600 equipped pickup trucks. Go here to read all about it.
Duramax/Allison Suburban HD
The best just got better!
Text by Jim Bigley
Photos by Gene Wonders
Chevrolet's flagship SUV just got a significant boost in power and capability. Effortless towing and the potential for 20+ miles per gallon make this arguably the best Suburban ever... This Duramax/Allison conversion story is available now in the Member's Area.
Tachometer Alternatives
For the 6.2L Diesel
By Lee Swanger
Till recently, the two most common tachometer options for 6.2L owners were the Autometer 2888 and Isspro mini-tach. Autometer's tach was introduced for a diesel application, and operates using a sensor on the alternator. The primary drawbacks with this tach were questionable accuracy and a need to calibrate occasionally. Isspro offers improved tachometer accuracy, but required a pair of magnets to be glued onto the harmonic damper for the mag pickup sensor. My goal was to utilize one of the many tachometers made to work with a gas engine's spark ignition. Available now in the Member's Area.
1979 Yamaha XS750 Special
Learn more about the history of 1979 Yamaha XS750SF Special, along with some great photos and technical information showing that vintage Yamaha motorcycles never go out of style.
---

Lots of great stories are scheduled to appear here in The Diesel Page. Become a member of The Diesel Page, and not miss a single one!
---
TheDieselPage.com
What's New: | Feature Articles: | Product Reviews: | Member's Area:
Join Us: | Duramax Diesel Page: | Advertisers: | Classified Ads: | Books:

Send e-mail to: turbo@TheDieselPage.com
Copyright © 1996-2022 by The Diesel Page
www.TheDieselPage.com