---
TheDieselPage.com
Classified Advertisements
Please visit our classified ad page in our free bulletin board forum for many more ads.
Click here.
---
If you have a diesel light-truck or SUV, or related part that you would like to sell or would like to buy, you can advertise here. Subject to approval, you can advertise at no charge by sending the ad copy to The Diesel Page. No commercial classified advertising, and please limit ad size to no larger than the largest ad found here. Also, please list your location in any ad, and, please be courteous and let us know when your ad should be removed.

Disclaimer: Buyers and sellers assume all risk. TheDieselPage.com has little or no control over any transaction occurring here. We reserve the right to edit ad copy, and remove/refuse any advertisement if another buyer or seller reports a problem. Attention sellers: Scammers working the Internet are contacting those who offer items for sale on classified ad web pages. They may offer you a certified check for more than the asking price, then ask that you send the balance to a third party. These sorts of transaction offers are all scams, as far as we know. The checks are phony. Please read this link to learn how to protect yourself from auto classified ad scams.

Click here to go to our Parts: section.
---
Diesel Trucks & SUV's
---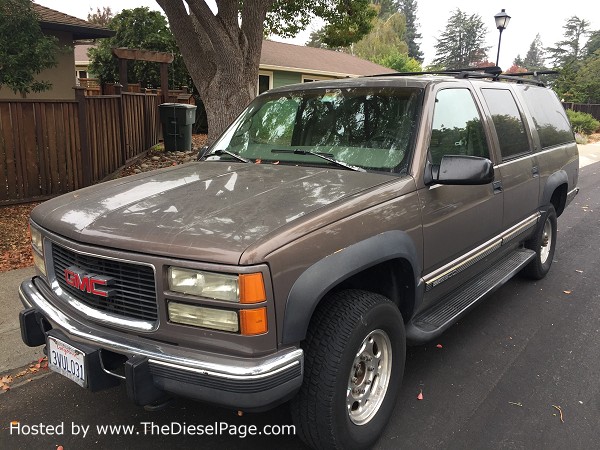 1997 GMC K2500 3/4ton Suburban LS 6.5TD TurboDiesel 4x4 : Located in SF Bay Area, willing to deliver within a 500 mile radius. Northern California car all its life, zero rust, great paint. Fastidious maintenance and upgrades. Runs Excellent. Not perfect, but very fine. Selling due to downsizing. My 3 kids are grown and gone, sniff. Has tow package with 2.5" hitch. The 2nd and 3rd row seats are perfect. The front seat covers and steering wheel cover needs to be renewed. All window motors and locks work. New a/c compressor, dryer but we found a visible hole in a hard line. I acquired this vehicle in 2002 with 65k miles. In the intervening 100k miles, it was maintained fastidiously and improved, including relocated pmd, boost&egt gauges, larger turbo downpipe installed, manual wastegate control, vacuum pump delete, Walbro lift pump with relay off OPS, (easily returned to stock) LED headlights and interior lights. Very recent Bilstein's, front rotors, calipers, hoses, master. Lots of afternoons washing and waxing. Windows, Locks, wipers, etc work. All glow plugs work, engine is fine, turbo spools predictably, 4x4 pushbutton actuators work. Asking $7000. Contact: stuart.kreitman -at- gmail.com (10/4/18)
---
---
---

---
Parts:
---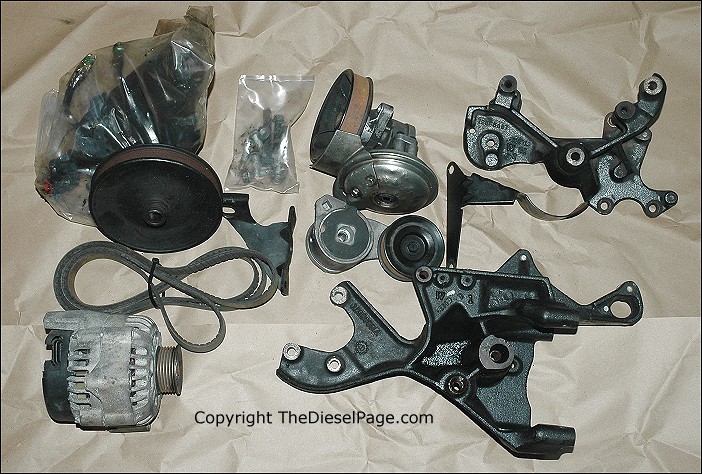 For Sale: 1996+ Serpentine Belt Drive brackets and accessories: Only those items shown are included. Vacuum pump not operational. Power steering pump, alternator, some but not all fasteners and a usable belt are included. Package will weigh approximately 60-lbs. Located in western Montana. $300.00 + UPS shipping. PayPal accepted. Email: The Diesel Page (11/9/2020)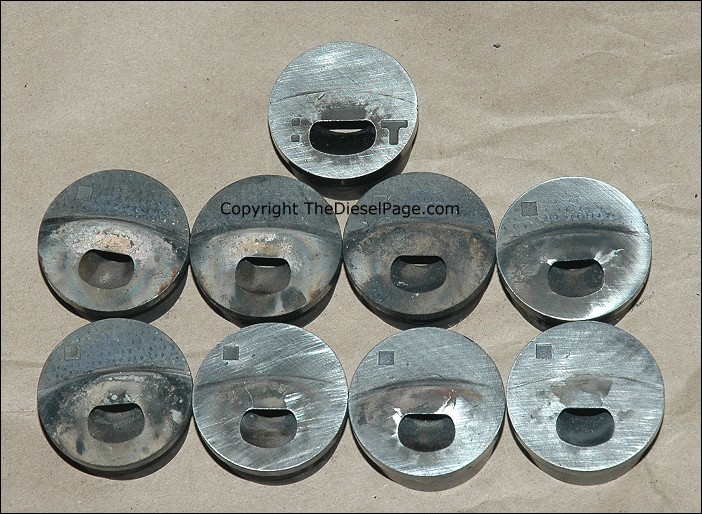 For Sale: Small port 6.5L precup set: Center top 6.5TD large port cup shown for comparison. The set of eight are the small port variety - good for fuel economy. Most cups have thermal cracks - all are within GM specs, none cross the head gasket fire ring. Package will weigh approximately 8-lbs. Located in western Montana. $60.00 + UPS shipping. PayPal accepted. Email: The Diesel Page (11/9/2020)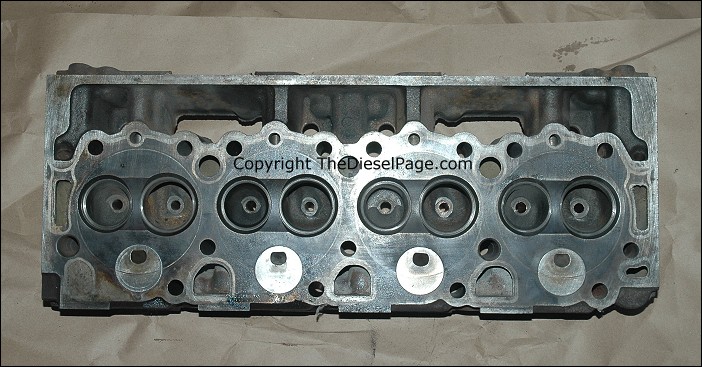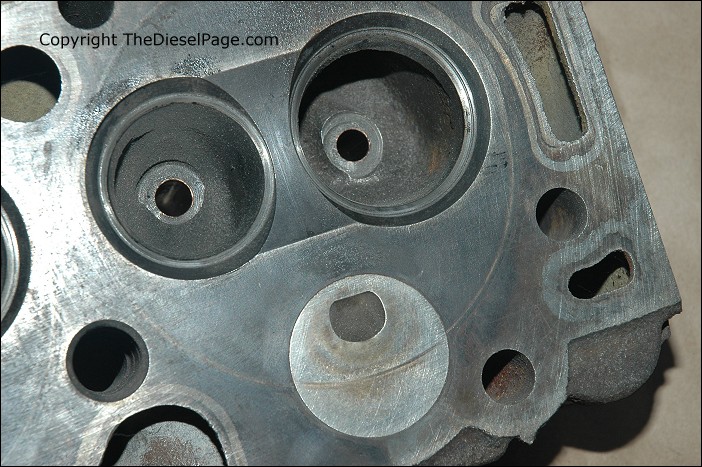 For Sale: 6.2L Diesel bare remanufactured GM cylinder head - casting number 14077162: No valves or valve hardware included. The head was produced to use 39mm exhaust valves and 46mm intake valves - the most common size valves. Already has valve guides installed and valve seats have been ground. Package will weigh approximately 60-lbs. Located in western Montana. $60.00 + UPS shipping. PayPal accepted. Email: The Diesel Page (11/9/2020)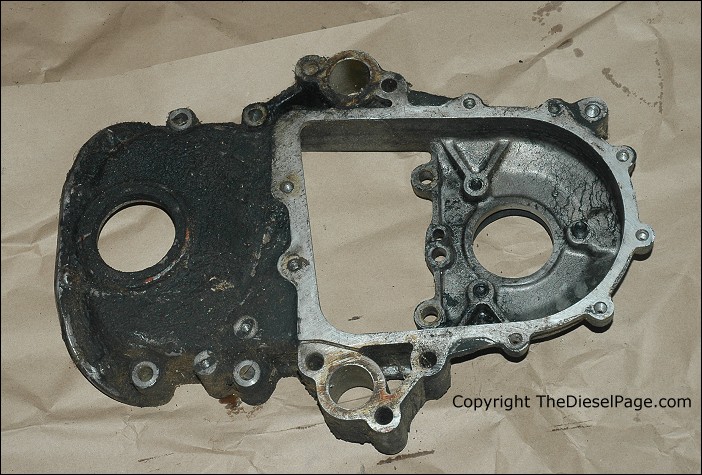 For Sale: 6.2L Diesel aluminum front timing cover: It's dirty, but perfectly OK to use once cleaned. Timing index plate is not included. Package will weigh approximately 8-lbs. Located in western Montana. $60.00 + UPS shipping. PayPal accepted. Email: The Diesel Page (11/9/2020)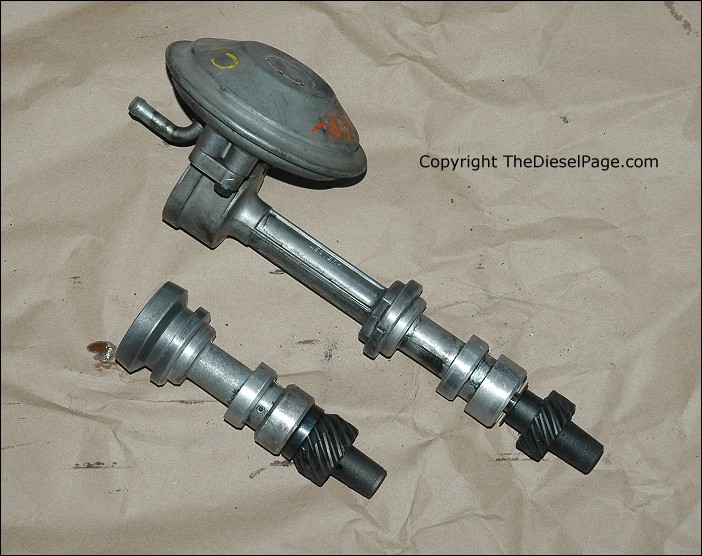 For Sale: Oil pump drive - 6.5L and 6.2L: Condition of the 6.2L vacuum pump unknown. The 6.5 oil pump drive does not include an engine speed sensor. Available separately. Each package will weigh approximately 5-lbs. Located in western Montana. $60.00 + UPS shipping for either oil pump drive. PayPal accepted. Email: The Diesel Page (11/9/2020)
---
TheDieselPage.com
What's New: | Feature Articles: | Product Reviews: | Member's Area:
Join Us: | Duramax Diesel Page: | Advertisers: | Classified Ads: | Books:

Send e-mail to: turbo@TheDieselPage.com
Copyright © 2020 by The Diesel Page
www.TheDieselPage.com