---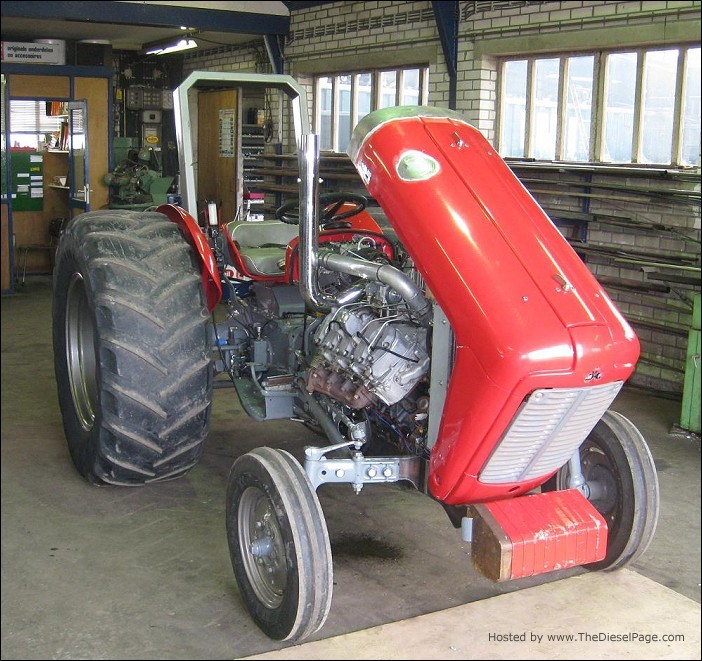 Duramax Powered Massey Ferguson Tractor
---
By Arjan Kolkman & Jim Bigley
---
Here is a story about a Duramax 6600 diesel powered Massey Ferguson tractor owned by Lammert ter Heide, here in Holland. This is not the first GM diesel to power this tractor. Before the Duramax, Lambert powered his Massey with a 6.2L turbo diesel. More is better, so installing a Duramax promised to take the power to a new level, and make it very competitive during the popular tractor pulls now sweeping Europe.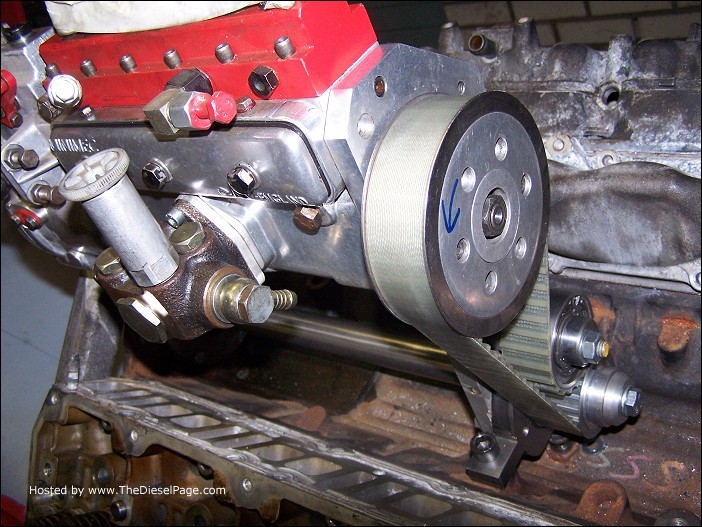 Lammert abandoned the complicated electronic high-pressure fuel injection system found in the pickup trucks for the much simpler Minimec 1155 mechanical fuel injection pump. Looking like a miniature straight-8 engine, the Minimec was adapted to the Duramax using a combination of gears and a toothed belt. Lammert begins a pull at approximately 2000-RPM, but the Duramax is swinging a full 5200-RPM during the last few meters of the run. Power is estimated at around 620-HP, but the Minimec has more to give, so we expect the performance will continue to climb.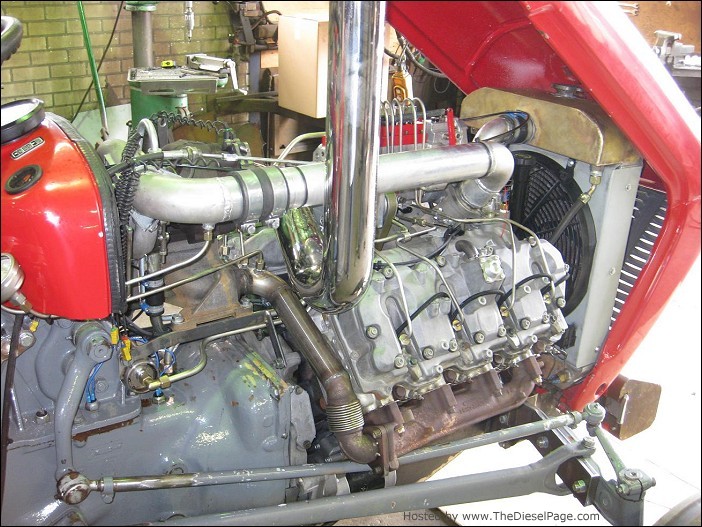 Boost pressure is developed using the ever versatile Holset HX50, which feeds the engine without an intercooler.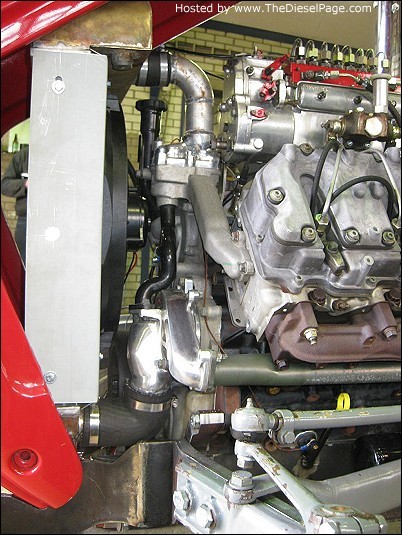 The electric fan-cooled radiator keeps the Duramax cool during a sled pull.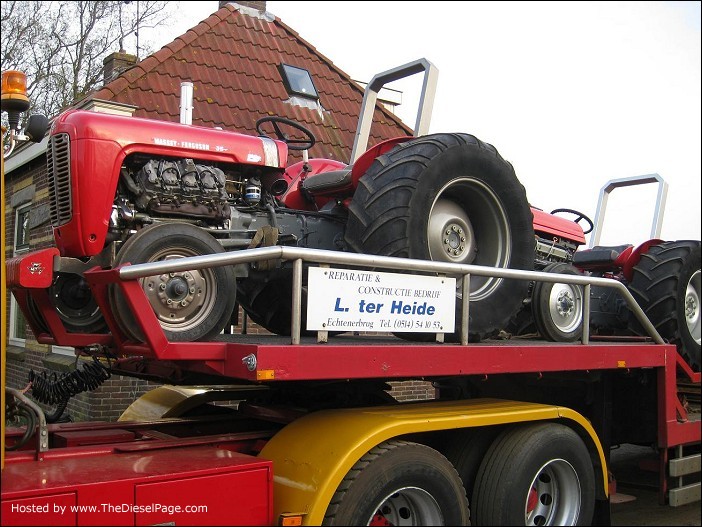 Aside from his Lammert's Duramax powered Massey, his son Arent installed an Audi V8 gasser in his tractor.
See Lammert's Massey Ferguson from a few years ago when it was powered by a 6.2L Turbo Diesel.
YouTube Video #1
YouTube Video #2
---
TheDieselPage.com
What's New: | Feature Articles: | Product Reviews: | Member's Area:
Join Us: | Duramax Diesel Page: | Advertisers: | Classified Ads: | Books:

Send e-mail to: turbo@TheDieselPage.com
Copyright © 2018 by The Diesel Page
www.TheDieselPage.com