---
Readers' Rigs
March 2006
---
The Readers' Rigs page illustrates some of diesel pickup trucks and SUV's members of The Diesel Page own or drive (or in this case know about). This month's photos and story came to us from member Arjan Kolkman.
---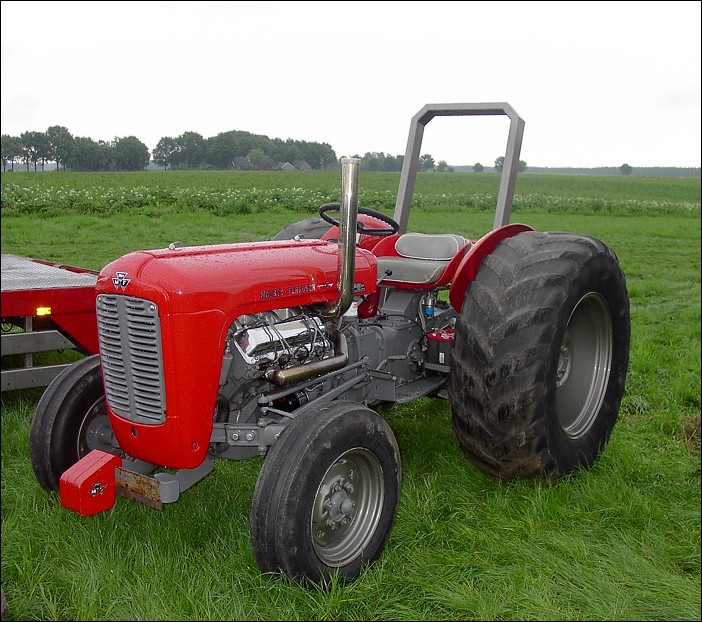 6.2L Diesel Powered
Massey Ferguson
March 2006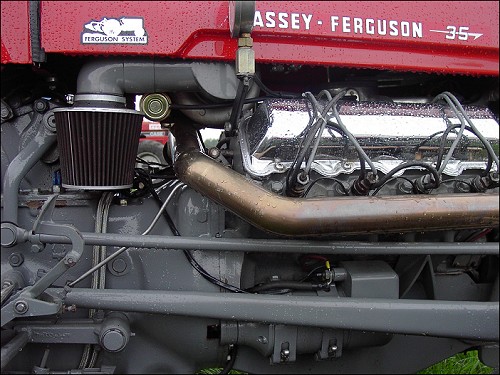 Here is a story about a 6.2L diesel Massey Ferguson tractor owned by Lambert ter Heide, here in Holland. Built about 8 years ago, it was originally powered by a non-turbo 6.2L diesel, but soon acquired an HX 50 Holset turbocharger. The engine turns 5000/5500 RPM with its custom fuel injection system. This high engine RPM required special valve lifters of the owner's own design. The original hydraulic valve lifters wouldn't work at those high RPM's. It's unbelievable how well the engine runs throughout the RPM range, and it produces a great sound at 5500 RPM.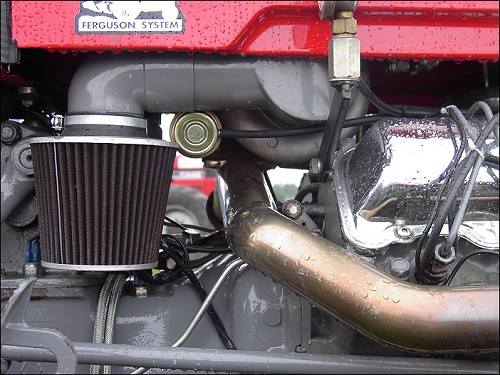 Lambert has one problem in that he told me the engine needed more fuel. So during the 2005 Euro TDP Rendezvous in Luxemburg, we discussed the problem, we (Peter Bierman twin turbo Blazer & Arjan Kolkman Chevy 6.5 Nova ) but didn't have an answer. On Sunday morning, Lambert woke up, came out his motorhome, and said; "I have the answer, I will install two fuel injection pumps on the engine". What a few beers and a night sleep can do! Lambert will also install a timing gear set and a special cam on the engine. So, at this moment he could be testing the injection pumps on a test stand. In May he's planning to attend the first sled pulls for this season with this tractor, and we'll see how it will do.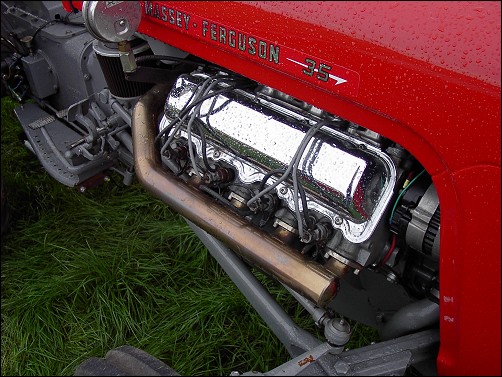 Arjan Kolkman
Schoonebeek, Drente Holland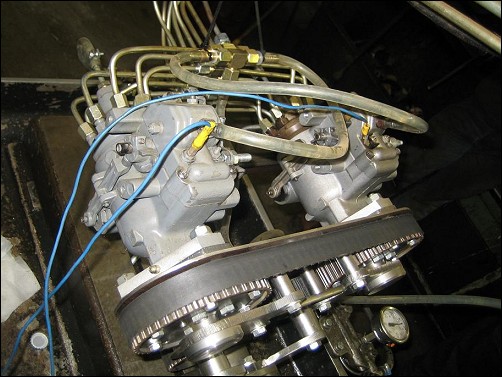 6.2 Tractor Video 320x240 5.8MB
6.2 Tractor Video 640x480 11.5MB
6.2 Tractor Video Full-Screen 35MB
---
If you would like to see your diesel truck or SUV featured here, please contact The Diesel Page for the details.
---
TheDieselPage.com
What's New: | Feature Articles: | Product Reviews: | Member's Area:
Join Us: | Duramax Diesel Page: | Advertisers: | Classified Ads: | Books:

Send e-mail to: turbo@TheDieselPage.com
Copyright © 2018 by The Diesel Page
www.TheDieselPage.com