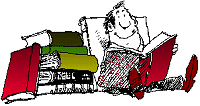 The Diesel Page - Books & Gear
This web site does not sell replacement parts or aftermarket performance products for your truck or SUV. Instead, we provide the most valuable and unbiased editorial found anywhere for the GM diesel pickups and SUVs.
Click each link to see a preview of what's inside.
Click Here to see what GM diesel owners say about the books published by The Diesel Page.

Visit The Diesel Page Forums.

Thank you for your interest in The Diesel Page.
---
TheDieselPage.com
What's New: | Feature Articles: | Product Reviews: | Member's Area:
Join Us: | Duramax Diesel Page: | Advertisers: | Classified Ads: | TheDieselPage.com Forums

Contact Us
Copyright © by The Diesel Page
https://www.TheDieselPage.com