---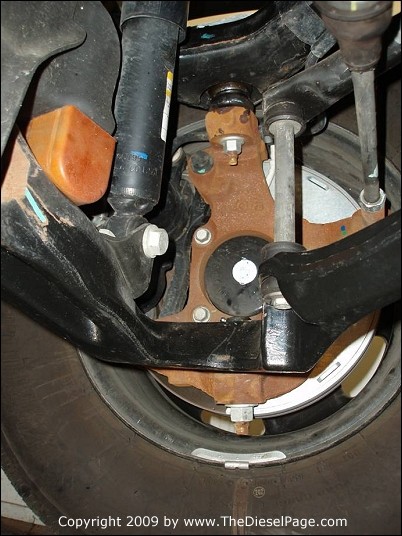 Room For Improvement
-Part II-
Making the Dirty-Side Look Good
---
By Jim Bigley & Andrew Prince
---
Member Andrew Prince wrote recently to provide information concerning how he applied some rust prevention to his new truck. As some of you may recall, The Diesel Page produced an article in 2004 entitled, "Room for Improvement", which included some shots beneath the new trucks that showed far too many rusted components. In that 2004 article, we said "A certain segment of the Duramax powered 2500HD/3500 truck buying group is comprised of enthusiasts - those who obsess to some degree over the look, ride, utility or performance of their new truck. Including myself as part of that group, I've winced at certain details of the new trucks. GM could easily rectify the situation, and this article is intended to highlight some of what I feel needs attention." While there have been a few improvements made since 2004, with regard to rust control, more needs to be done. That's what this article is about.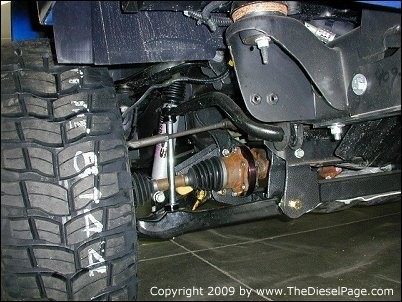 The lead-in photo shows the rusty front suspension components found on Andrew Prince's brand new two-wheel-drive truck. This photo, from 2004, shows a CV shaft on a brand new Chevy 3500 SRW 4x4 that the owner had not yet taken delivery of. In fact, a local Chevy dealership delivered this truck directly to a custom truck shop to get a suspension lift, big tires and a host of other custom touches - before the owner took possession.
Unfortunately, the CV shaft had already begun rusting. On a lifted truck, the ugliness of the rust is all the more apparent, and is so preventable. Indeed, if you look under any new GM truck (even those just arriving from Detroit), you'll see rusting drivelines, suspension components, brake rotors, and other appearance issues that are so unnecessary. Many of the aftermarket brake rotor suppliers offer cadmium coated rotors - primarily because they know they are dealing with enthusiasts who also value appearance.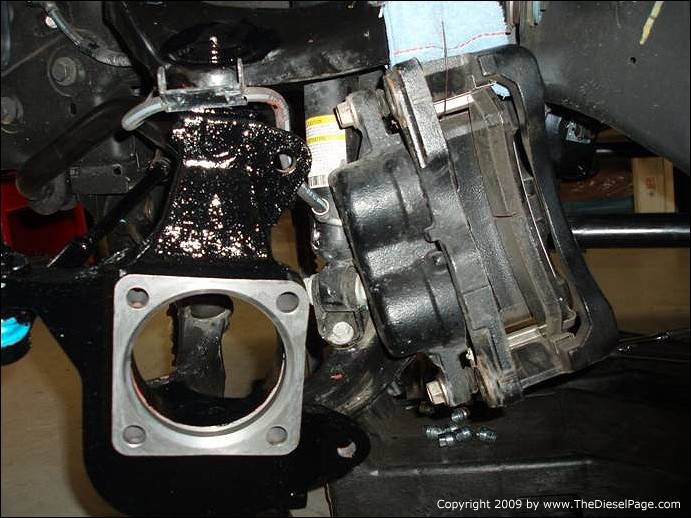 Andrew read our editorial back in 2004, entitled, "Room for Improvement, What enthusiasts would like to see…", and thought we might like to see how he dealt with the rust on the knuckle, hub, and rotor of his new truck. Andrew said he painted the knuckle with a high quality automotive primer followed by an automotive hardened black paint.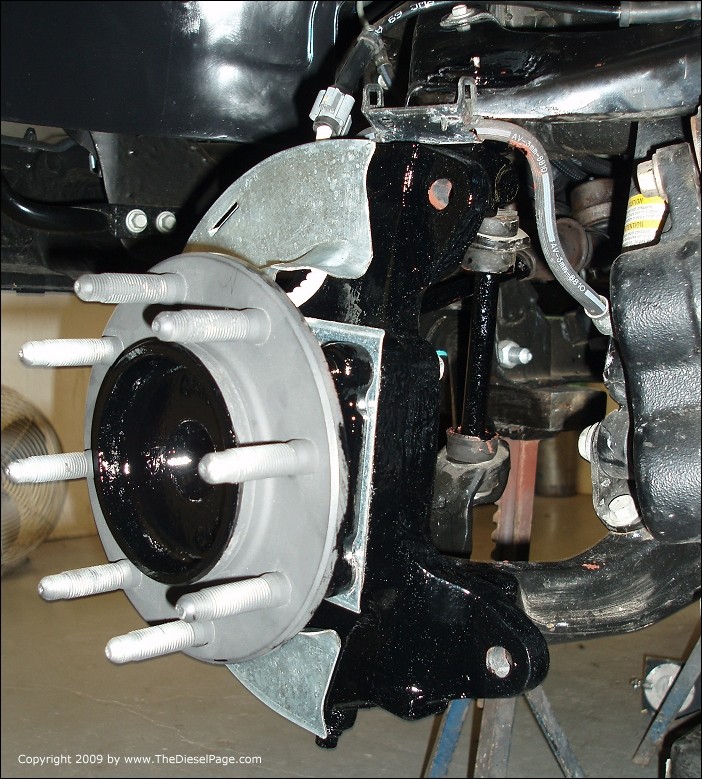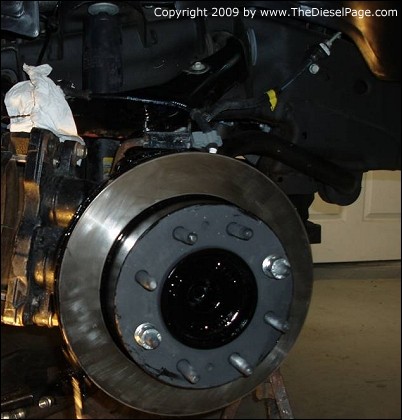 This the finished result, all reassembled and ready for the brake rotor. Andrew indicated that the hardest part of the project was removing the caliper mounting bracket bolts, which had been torqued to 210 lb-ft.
In addition to an automotive enamel paint, which would be suitable for use on surfaces that could be exposed to oil and grease, POR-15 might also be worth consideration, especially for an already rusted metal surface. POR-15 is one of the most durable paints I've seen, and is designed for application directly on rusted metal surfaces. Once dried, solvents like paint stripper and acetone won't touch it. It is so durable, that if you get any on your hands, it'll be there till the skin wears off. The finish provided by POR-15 also compliments the underneath of any truck.
The Diesel Page
POR-15 can be sprayed or brushed, and is available in gloss black, semi-gloss black, gray, silver and clear. It's not cheap - about $30/pt, but I know of no other paint that is as tough or as resistant to acid, chemicals, abrasion or wear. You can order POR-15 through their web site at www.por15.com, or you can call 800-726-0459.
---

---
TheDieselPage.com
What's New: | Feature Articles: | Product Reviews: | Member's Area:
Join Us: | Duramax Diesel Page: | Advertisers: | Classified Ads: | Books:

Send e-mail to: turbo@TheDieselPage.com
Copyright © 2009 by The Diesel Page
www.TheDieselPage.com