The Diesel Page
Membership Application, Renewal & Book Order Form
---
Membership is open to all Diesel enthusiasts.
Online security provided by PayPal. No PayPal account? No problem. The secure checkout procedure will easily lead you through the process with or without a PayPal account. For phone orders, please call M-F 9:00am-6:00pm mountain time. We automatically combine shipping on all orders so you pay the least amount. See below for more details about shipping cost.
---
New Member or Renewal
Subscribe: Membership Option A: $24.95 (1-year)
Membership includes passworded on-line access to all current and future online articles, online tech pages and other online content (for as long as you are a subscribing member) linked from the Member's Area of The Diesel Page. See the Member's Area to see what is currently included. Please note: Full access to the TheDieselPage.com bulletin board forum is included at no additional cost. Bonus: Select an Option A quantity of 2 during checkout to automatically receive a free 3rd year.
---
Books, Guides, & CDs
The following bound books are available separately. Membership is not required to order books, or a CD. Please use the clickable link for each item to learn more about it.
---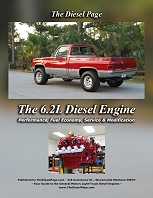 - New Edition! - Combines and updates the former 6.2L Diesel Volumes I & II
The 6.2L Diesel Engine: $29.95 + S&H Learn More
---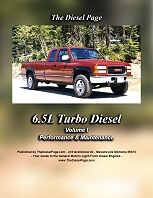 - New 2nd Edition!
6.5L Turbo Diesel Volume I: $26.95 + S&H Learn More
---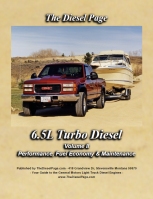 - New 2nd Edition!
6.5L Turbo Diesel Volume II: $26.95 + S&H Learn More
---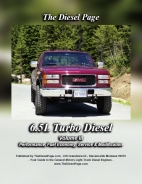 - New 2nd Edition!
6.5L Turbo Diesel Volume III: $26.95 + S&H. Learn More

---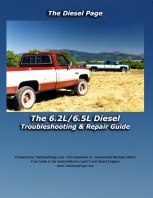 - New 6th Edition!
The 6.2L/6.5L Diesel Troubleshooting & Repair Guide: $29.95 + S&H
Learn More
---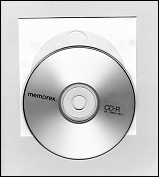 1996-99 6.2L/6.5L Question & Answer CD: $14.95 + S&H Learn More
---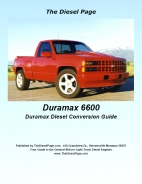 Duramax Diesel Conversion Guide: $89.95 + S&H Learn More
- New 2nd Edition!
---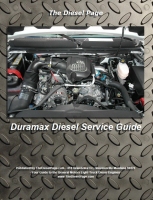 Duramax Diesel Service Guide: $89.95 + S&H Learn More
- New for 2022!
---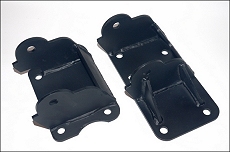 Duramax Diesel Conversion Mounts:
$199.95 + S&H to U.S. Addresses - Learn More about these mounts and shipping to non-U.S./Canada addresses.
---
Postage for books and the Q&A CD is calculated automatically at the time of checkout based on the following rates. Please note: USPS postage rates can change at any time, usually not by a lot, but often enough to make it hard to nail down a firm cost. The postage rates you see here will be close.
U.S.: Books, Guides & CDs are sent via USPS Priority mail (~3 days typical delivery time to U.S. addresses) with a tracking number for a single $8.40 fee for up to 3 books. Orders of 4 or more books or items will increase shipping cost to $16.10 for a USPS Priority medium box.
Canada: Additional postage is automatically calculated for each package. USPS Priority shipping cost for up to 3 books is $27.00 USD. Order 4 books or more, or the Duramax Conversion Mounts, and the shipping cost will be $56.00 for a USPS Priority Medium Box. USPS Priority delivery times to Canada can be variable. Some shipments have taken less than a week, but rarely as long as a month. Most packages arrive within a week to 10 days.
All other International countries that accept USPS Global Priority mail: Add $38.60 for each package (up to 3 books per package). Orders of 4+ books or for the Duramax Conversion Mounts require a USPS Priority Medium Box. Actual shipping and insurance cost for the Medium Box varies somewhat with the country. Please contact us for a current shipping cost. Delivery times to most countries require about 1-2 weeks, but a few deliveries have taken as long as a month. You will be given a tracking number.
All funds in US dollars.
---

We use PayPal's secure online system to handle either PayPal or credit/debit card transactions, but you can call us to place an order over the phone using a MasterCard, Visa, Discover or American Express card, or you can mail a check to the following mailing address. Please include the listed postage for any book, CD, or apparel order.

The Diesel Page
418 Grandview Drive
Stevensville, MT 59870
Call us M-F 9am - 6pm mountain time.
---
Please Note: Membership requests and orders for books, hats and t-shirts are normally processed on the same day, depending on whether they arrive during normal office hours or on a weekend. Please Contact Us if you haven't received an email response within 1-3 days.
Thank you for supporting The Diesel Page.
---
TheDieselPage.com
What's New: | Feature Articles: | Product Reviews: | Member's Area:
Join Us: | Duramax Diesel Page: | Advertisers: | Classified Ads: | Books:

TheDieselPage.com Privacy Statement
Contact Us
Copyright © 2022 by The Diesel Page
www.TheDieselPage.com