---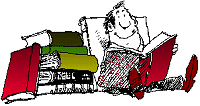 The Diesel Page
Member 6.2/6.5 Archive
The 6.2/6.5 Member Archive provides a home for selected feature articles and product reviews that appeared online in years past, but are now available once again. We'll add to this page now and then, so please check back!
These articles are available to current subscribers. If you're not yet a member/subscriber, please visit this link to see how easy and inexpensive it is to become a member and supporter of The Diesel Page.
---
Bypass Cooling
For the 6.2/6.5
2006 - The concept for "bypass cooling" has been around for years, and someone usually brings it up here in The Diesel Page about once a year. I'm not a fan of re-routing coolant through the engine in an effort to improve cooling. It may actually cause more harm than good. Go here to find out why.
GM C/K Door Hinges
1998 - The door hinges on a typical truck take a beating over time. Not properly caring for these hinge components will result in worn out pins and bushings, and a poor door fit. The hinges need attention if your doors drag off the striker plate and drop slightly on opening. The sooner you correct the problem, the easier it'll be to restore the hinges to normal operation and prevent more serious damage. This article illustrates how I replaced the door hinge pins and bushings in a 90's GMC K2500, and I'll discuss the differences in hinge service compared to the 1982-87 body style trucks. Additional information can be found in the article we produced about Automotive Hinge Solutions products for the 1988-2006 trucks.
Diesel Primer
Getting acquainted with your GM Diesel.
Ok, you just bought a new (or new to you) GM diesel equipped truck or Suburban. You might be wondering what you need to know about diesel engines to get the fuel economy, power and reliability diesel engines are noted for. What you'll find here is essential information specific to the GM diesel engines that could help eliminate some of the problems experienced by new diesel owners, and help you get more out of your "new" diesel engine.
Installing an Electronic Brake Controller
2001 - We all spend a lot of time making our trucks run faster and pull stronger. While towing performance is important, being able to safely bring your truck and trailer to a stop is perhaps even more important. Follow along as we show how to properly install an electronic trailer brake controller.
Air Conditioning Service
Converting an R-12 system to R-134a
Servicing an existing R-134a System
Part of the mystery in servicing automotive air conditioning systems for most people is a lack of understanding in the technology. While it does require specialized equipment and training to know all that is knowable, acquiring a basic understanding of what the various system components do and learning how they work together to produce cool air inside your vehicle will help in maintaining your A/C system - whether you do the work yourself or choose to hire the professionals. In addition to learning how to evaluate and recharge existing R-134a systems, we'll also show you the basics of converting an older R-12 system to R-134a.
Engine Oil Analysis
What the numbers mean.
2000 - What is an oil analysis, and why should we as light-truck diesel owners be concerned about it? Knowing what's going on in your engine's oil can tell you a lot about the condition of the engine, fuel injection system, air cleaner/filter system, and can also help you determine the optimum oil drain intervals.
6.5TD Fan-Clutches
Engine Cooling Solutions
2002 - Cooling the 6.5 requires a systems approach. We've talked about the importance of a clean radiator, 130-gpm water pump/dual thermostats and other system components that improve engine cooling. One often overlooked (but equally important) component in the cooling system is the ubiquitous fan-clutch and its effect on engine cooling.
6.5TD Cooling
Solutions That Work
2002 - Cooling the 6.5 requires a look at all of the cooling system components (and some components not usually thought of) when trying to solve a temperature problem. Certainly, the fan-clutch is an extremely important part of the system, but individually and collectively, the different cooling system components we'll discuss here can and will make all the difference in helping your 6.5 keep its cool.
1994-99 DS4 Injection Timing
Instructions for setting the electronic fuel injection timing.
2000 - The information provided in this article should help you understand more about the 6.5TD electronic diesel injection timing, and the relationship to both diagnostics and performance. None of these procedures can be performed without the proper equipment, but this article should help you communicate more effectively with your dealer if your truck needs injection system maintenance at some point in the future.
Texaco/Havoline Dex-Cool
Engine Coolant Facts & Critical Information
2003 - GM made the switch to the new orange-colored Texaco/Havoline Dex-Cool in the 1996 model year due to its longer service cycle, longer water pump seal life, high temperature aluminum protection, and a higher coefficient of heat transfer. Recently, a bit of a controversy has developed concerning engine and cooling system corrosion involving some GM vehicles using Dex-Cool long-life coolant. This article looks at the facts from both sides of the issue, and discusses whether we as GM diesel owners need to be concerned.
Improving Cold Starts
for Electronic 6.5 Diesels
2003 - The AC-60G glow plugs are the current GM recommended replacements for all 6.2L and 6.5L diesel engines. However, these plugs are somewhat cooler when compared to the older AC-9G and AC-11G plugs, which can affect cold starting. Extending the initial glow cycle improves cold starts, which can be important when using "cooler" glow plugs or for any situation when longer glow cycles improve starting. This procedure explains how to increase glow cycle time in all 1994 and newer electronically controlled 6.5L diesel equipped vehicles.
Cleaner Fuel
Racor 600 Series
Auxiliary Fuel Filter Installation
2003 - Fuel contamination can spell disaster for a high-pressure diesel fuel injection system, and experience has shown that you can't get the fuel too clean. With reports of water, dirt and other types of fuel contamination coming in from around the country, adding a second fuel filter could be more than an option for some diesel pickup owners. To add a measure of security to the fuel system, I recently added a second fuel filter to my 2002 Duramax 6600 powered 2500HD. This article would also apply to 6.2/6.5 owners.
Serpentine Belt Tensioner
How to recognize a problem before it's too late.
2001 - The serpentine belt tensioner/pulley assembly is something that we don't give a lot of thought to, but it is one of those essential parts that can leave you stranded by the side of the road if it fails. Service life for a tensioner/pulley assembly is usually in excess of 100,000 miles, but recognizing when to replace it might save you from an unexpected failure.
Tachometer Alternatives
For the 6.2L Diesel
2003 - Till recently, the two most common tachometer options for 6.2L owners were the Autometer 2888 and Isspro mini-tach. Autometer's tach was introduced for a diesel application, and operates using a sensor on the alternator. The primary drawbacks with this tach were questionable accuracy and a need to calibrate occasionally. Isspro offers improved tachometer accuracy, but required a pair of magnets to be glued onto the harmonic damper for the mag pickup sensor. My goal was to utilize one of the many tachometers made to work with a gas engine's spark ignition.
Chevy 6.2L Twin Turbo Project
Boost on a Budget
2003 - Adding a twin turbo system to a 6.2L diesel engine entails a good deal of fabrication. Follow along as we construct the manifolds, exhaust system and other important components.
The Right Stuff
Custom-Built GM Diesel Engines
2003 by Dr. Lee Swanger - Follow along as we show you a custom non-turbo 6.5L diesel engine buildup, and evaluate the synergistic effect on performance when combining all of "The Right Stuff" into one carefully assembled engine. I have been promoting the cause of naturally aspirated (non-turbocharged) diesels here on TheDieselPage.com and in the Forums, and I have described the incremental steps taken to improve the performance of my 1984 6.2L Chevrolet C10. Since the last naturally aspirated story, I've been wanting to take my 6.2L to the next level of performance, but found the original engine wasn't up to the task. Presented here is my replacement engine.
---
TheDieselPage.com
What's New: | Feature Articles: | Product Reviews: | Member's Area:
Join Us: | Duramax Diesel Page: | Advertisers: | Classified Ads: | Books:

Send e-mail to: turbo@TheDieselPage.com
Copyright © 1996-2018 by The Diesel Page
www.TheDieselPage.com