---
Readers' Rigs
---
This page illustrates some of diesel trucks and SUV's Readers of the Diesel Page own or drive. This month's photos and story comes to us from Dan Van Winkle.
---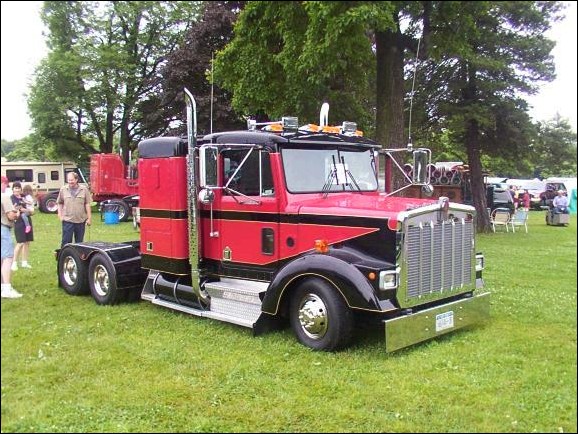 1983 Kenworth - 6.2L Diesel
September 2002
I thought you might be interested seeing this truck. I built this using a 1983 Kenworth cab, hood and sleeper on a 1987 Chevy 3/4-ton chassis, and which is powered by a 6.2L diesel. I also built a 30-ft lowboy trailer, to complete the look. Dan Van Winkle
---
If you would like to see your diesel truck or SUV featured here, please contact The Diesel Page for the details.
---
TheDieselPage.com
What's New: | Feature Articles: | Product Reviews: | Member's Area:
Join Us: | Duramax Diesel Page: | Advertisers: | Classified Ads: | Books:

Send e-mail to: turbo@TheDieselPage.com
Copyright © 2018 by The Diesel Page
www.TheDieselPage.com