---
Readers' Rigs
---
This page illustrates some of diesel trucks and SUV's Readers of the Diesel Page own or drive. This month's photos and story come to us from member Ron Pierce.
---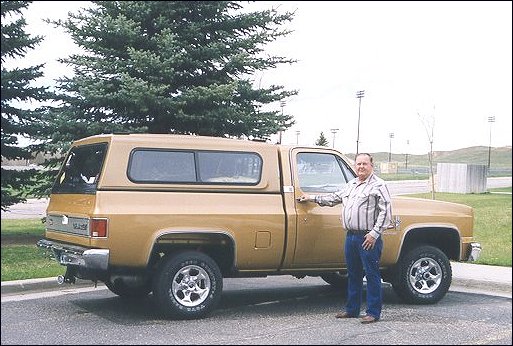 1984 6.5TD Chevy Silverado K10
May 2003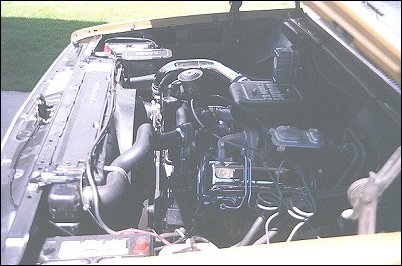 I ordered this Chevy Silverado 4X4 K10 fleetside shortbox truck in May of 1984 and took delivery in June, just one month later. It originally had a 4-speed manual transmission which I replaced in 1988 with a Getrag 5-speed that became available in the new 1/2 ton pickups.
The truck didn't have enough power at our 5000 ft. elevation while running in 5th gear. So, on went a Banks turbocharger and exhaust system. The light-duty 5-speed transmission finally gave up after 110,000 miles of pulling our 21' Airstream travel trailer. When the Getrag failed, I replaced it with a '95 NV4500 5-speed and an Advance Adapters bellhousing. Also, the stock rear differential was deemed too light for towing, so I had Dynatrac build me a custom Dana 60 3.73 geared rear axle with Truetrac positraction. Dynatrac also added rear disc brakes, producing a new rear axle width that matched the front axle.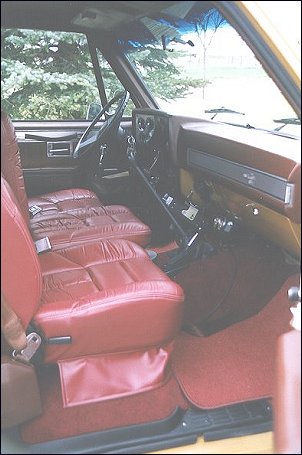 The original 6.2L engine had been rebuilt after spinning #2 main bearing, but 44,000 miles later suffered a broken crankshaft. In 2002, I installed a '97 6.5L using .020" over Mahle pistons, and balanced the crankshaft, installed a DSG gear-drive timing set, and added a DB2-4911 6.5TD fuel injection pump with an increased fuel setting. Jerry Jardine installed a custom 3.5" exhaust system and Magnaflow muffler.
A few other items installed were a B&M Racing engine oil cooler, Edelbrock IAS shocks, and an Isspro tach that gets it signal off the oil pump drive. Autometer EGT, oil temp, trans temp, & boost gauges were also installed. Toyo tires on American Racing aluminum wheels and burgundy leather bucket seats round out the remainder of the custom touches.
At Outlaw Performance in Cheyenne, WY on a Dynojet dyno on 6/23/02, the truck spun the rollers at 264 rearwheel horsepower @ 3400 rpm and 454 lb-ft of torque @ 2700 rpm. Later at Douglas International Raceway, the truck produced a run of 17.4 ET @ 80 mph in the ¼-mile.
Ron Pierce
TDP Member #2856
---
If you would like to see your diesel truck or SUV featured here, please contact The Diesel Page for the details.
---
TheDieselPage.com
What's New: | Feature Articles: | Product Reviews: | Member's Area:
Join Us: | Duramax Diesel Page: | Advertisers: | Classified Ads: | Books:

Send e-mail to: turbo@TheDieselPage.com
Copyright © 2018 by The Diesel Page
www.TheDieselPage.com