---
Readers' Rigs
April 2006
---
The Readers' Rigs page illustrates some of diesel pickup trucks and SUV's members of The Diesel Page own or drive. This month's photos and story come to us from member Mark Rowsell.
---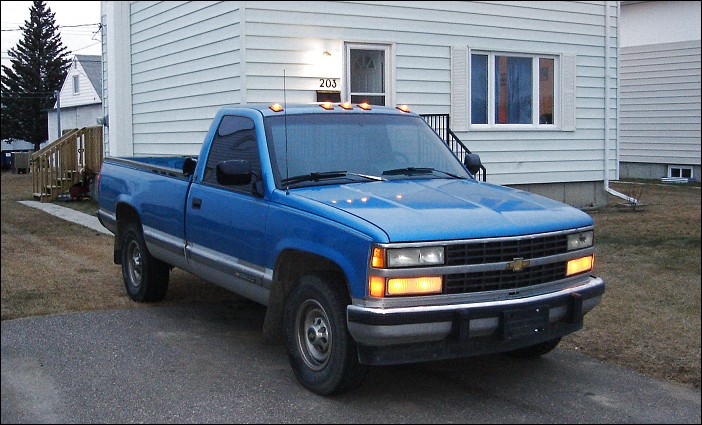 1991 Chevrolet 2500 6.2L Diesel
April 2006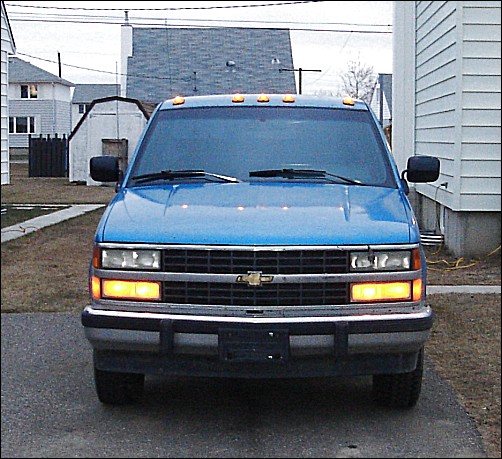 Hi to all members. Just wanted to say that The Diesel Page is one of the most informative sites I've found on the web.....keep up the good work!
Here are some images of my 1991 Chevy 2500. It is equipped with a 6.2L diesel, SM465 tranny and a 14-bolt rear with 3.73 gearing. I've only had the truck for a few months, so I've been busy doing small stuff for now, such as synthetic fluids in the engine, tranny and differential. I also added a High-Idle switch, (got the idea off this web site - thanks), new u-joints and rear driveshaft carrier bearing, new rear shocks (Sensatracs), lower ball joints, inner and outer tie rods. Future plans include a NV4500 5 speed and a turbocharger.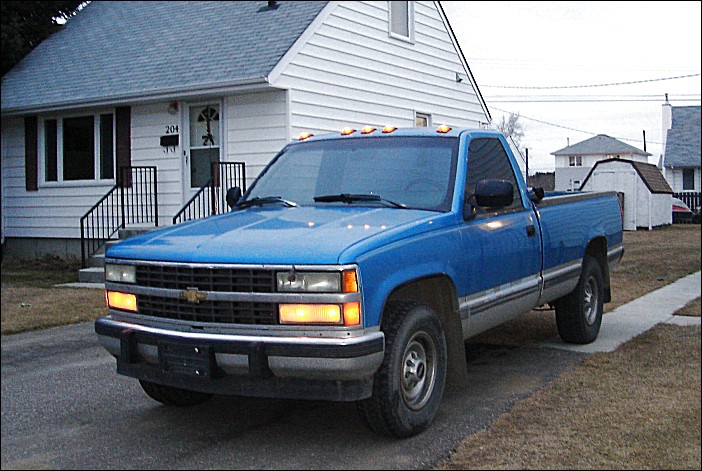 Mark Rowsell (dieselmech on the Bulletin Board Forum)
Cold Lake, Alberta Canada
---
If you would like to see your diesel truck or SUV featured here, please contact The Diesel Page for the details.
---
TheDieselPage.com
What's New: | Feature Articles: | Product Reviews: | Member's Area:
Join Us: | Duramax Diesel Page: | Advertisers: | Classified Ads: | Books:

Send e-mail to: turbo@TheDieselPage.com
Copyright © 2018 by The Diesel Page
www.TheDieselPage.com