---
Readers' Rigs
---
This page illustrates some of GM diesel vehicles Readers of the Diesel Page own or drive. This month's photo and story comes to us from member Eldon Black.


June 2000
---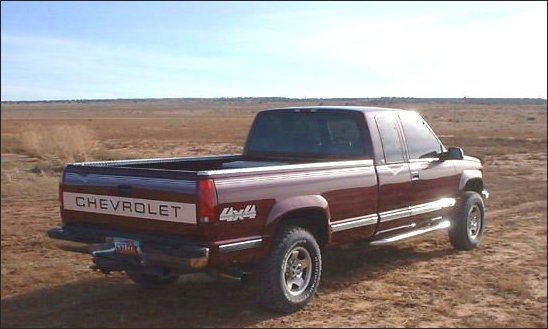 1996 K2500
It was a fine truck in stock form, but I couldn't leave well enough alone, so I began modifying. First I added a Banks exhaust system and EGT & boost gauges. I also installed an Engine Saver pre/post luber. With this unit, I have 45 psi oil pressure by the time the "wait to start" light goes out. It runs for a minute and a half at shut-down as well.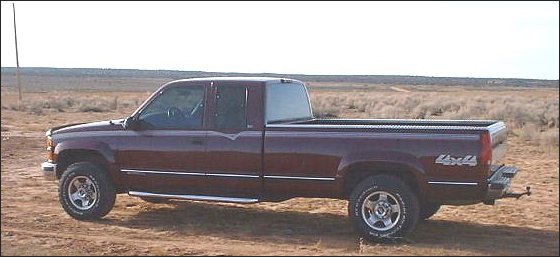 The exhaust system made a significant improvement, but I wanted more so off to BD-Valley Fuel Injection went my PCM. I requested the most powerful programming upgrade they could give me. After installing the new BD computer, I was getting real power, but things would heat up quickly, so... Next I upgraded the cooling system and added a Turbo Technology intercooler.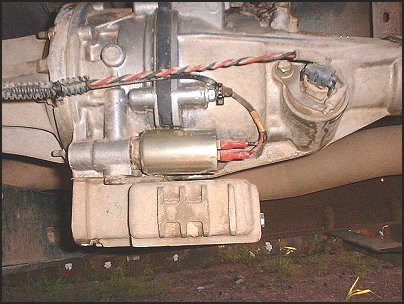 My truck was really performing well at this point, but the stock 4.10 gears were rather disappointing both for fuel economy and high engine rpm. This is where the Gear Vendors overdrive comes in.
The Gear Vendors control panel is a perfect fit in place of the vent below the steering column.
I also added a B&M Shift Plus electronic shift improver which really firms up the shifts. I have put about 50,000 miles on this truck since making these changes and it has been flawless in every way. I have recorded fuel mileage as high as 19.8 mpg, but I usually get around 16. I have not had the chance to run the truck on a dyno, but the performance is dramatically better than before. Now I can run with anything on the road and outrun a lot of them.
Eldon Black
Diesel Page member #265
---
TheDieselPage.com
What's New: | Feature Articles: | Product Reviews: | Member's Area:
Join Us: | Duramax Diesel Page: | Advertisers: | Classified Ads: | Books:

Send e-mail to: turbo@TheDieselPage.com
Copyright © 2018 by The Diesel Page
www.TheDieselPage.com