---
Readers' Rigs
May 2006
---
The Readers' Rigs page illustrates some of diesel pickup trucks and SUV's members of The Diesel Page own or drive. This month's photos and story come to us from member Francois Dorleans, who currently resides in the Middle East. 6.5L diesels are indeed used globally.
---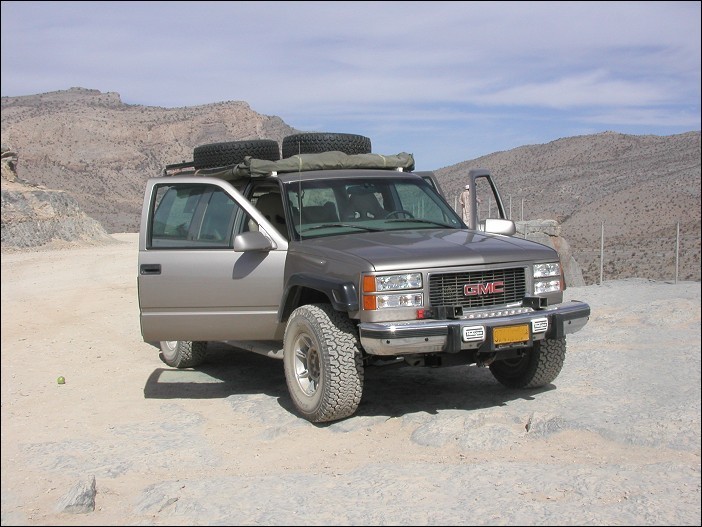 1997 6.5TD Suburban K2500 4WD
10½" full float rear differential & 4L80E
May 2006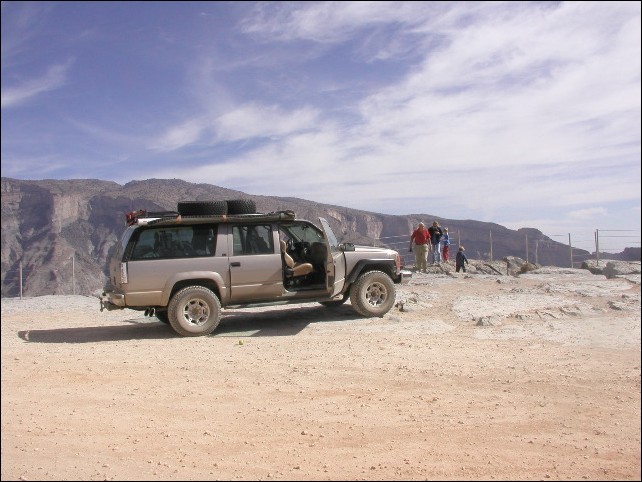 Modified with:

RS 9000 Rancho shocks.
BD Torq-Lok
Street HiT torq converter
Deep aluminum transmission pan
Exhaust brake
Ventilated Groove HD Front brake rotors
Large 1979 GM brake master cylinder
315/70-R17 BFG, H2 rims, 2in wheel spacer / Front Jeep fender
20cm Forward Front bumper with NATO recovery hook / Front rear
Tray-mounted 12V 9000-lb winch
SUV flexible interior, 2 bucket revolving seats, side awnings
Other adds-on : Kristal head light/booster, Front and rear parking
Sensors, luggages stop grid.
Posi-Lok front axle actuator
Flowmaster cat-back 2 x 2¼" Dual-Sport exhaust system
Other pending upgrades:
HJ40 Raised air intake
Spearco Intercooler
Timing gear and Stud Girdle kit
SOL-D
Traction bar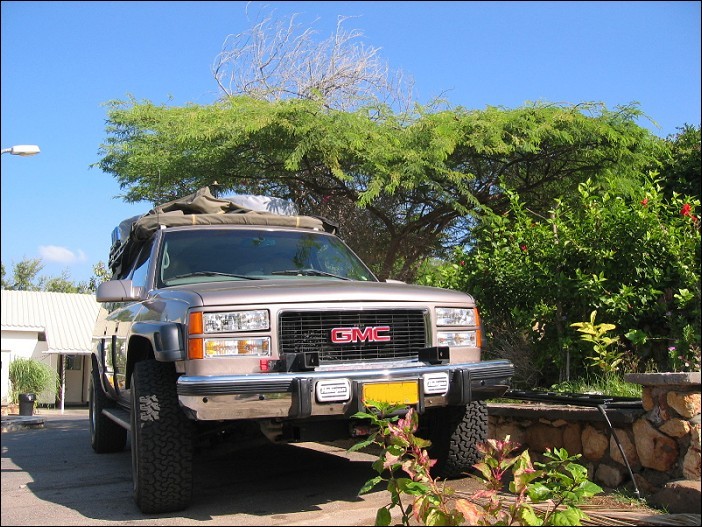 Francois Dorleans
Middle East
---
If you would like to see your diesel truck or SUV featured here, please contact The Diesel Page for the details.
---
TheDieselPage.com
What's New: | Feature Articles: | Product Reviews: | Member's Area:
Join Us: | Duramax Diesel Page: | Advertisers: | Classified Ads: | Books:

Send e-mail to: turbo@TheDieselPage.com
Copyright © 2018 by The Diesel Page
www.TheDieselPage.com