---
Readers' Rigs
---
This page illustrates some of GM diesel vehicles Readers of the Diesel Page own or drive. This month's photo and story comes to us from member Gary croson.


February 2000
---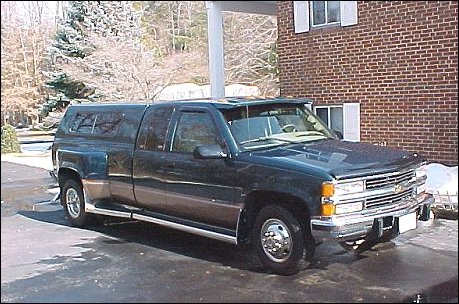 1996 Chevy 3500 6.5TD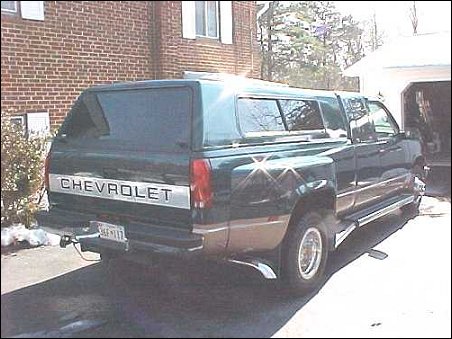 I pull a 33ft. camper that weighs about 10500-lbs, and I am completely satisfied with the way the truck tows on flat ground and thru the Ozarks mountain's on the way out to Oklahoma.
Specifications:
4L80-E auto
Turbo Technology intercooler
computer redone by Turbo Tech
Banks exhaust
K&N filter
Water pump changed to high output and dual thermostat.
cross over pipe from Turbo tech
B&M large transmission pan(3 extra qt.)
Full Isspro Gauges (Pyro,Boost,Trans.temp.)
I sure appreciate the information that I have read on the Diesel Page.
Gary Croson
Member #0681
---
TheDieselPage.com
What's New: | Feature Articles: | Product Reviews: | Member's Area:
Join Us: | Duramax Diesel Page: | Advertisers: | Classified Ads: | Books:

Send e-mail to: turbo@TheDieselPage.com
Copyright © 2018 by The Diesel Page
www.TheDieselPage.com