---
Readers' Rigs
January 2007
---
The Readers' Rigs page illustrates some of diesel pickup trucks and SUV's members of The Diesel Page own or drive. This month's photos and story come to us from member Brian Dupont.
---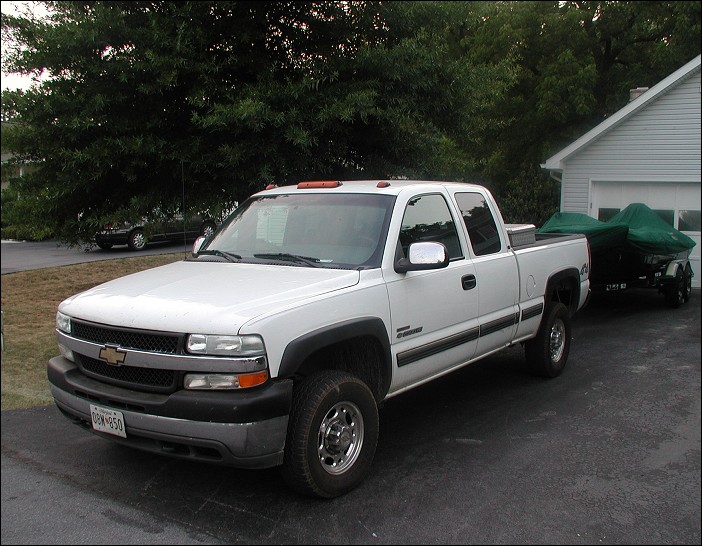 2002 Chevy 2500HD Duramax Diesel
January 2007
I bought this 2002 Chevy 2500HD Duramax powered truck in August of 2002, which replaced a 1994 6.5L 2500 ext short box. I followed the progress of the Duramax on The Diesel Page with much anticipation. This truck was everything that you guys said it was.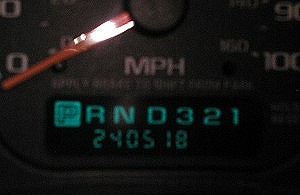 I use this truck for towing cargo trailers, 29' camper trailer, 20' boat, and for work. I install commercial kitchen equipment for restaurants, hospitals, and various institutions, so I travel all over the East Coast and as far away as Texas. As far as maintenance on this truck, I change the oil about every 7,500 miles and the fuel filter every 12,000 miles. I used Shell Rotella 15-40 since new. I've never used any fuel additive, but in hindsight perhaps I should have. I had all the injectors replaced at 180,000 miles under warranty. The Bosch high-pressure fuel pump was also replaced at 240,000 + miles - now I run Stanadyne fuel additive in the fuel. The truck routinely delivered 21 mpg till the injectors were replaced, which dropped fuel economy to the 18 mpg range. Plans include running this truck to at least 300K before I replace with it another Duramax.
Brian Dupont
Falling Waters, WV
---
If you would like to see your diesel truck or SUV featured here, please contact The Diesel Page for the details.
---
TheDieselPage.com
What's New: | Feature Articles: | Product Reviews: | Member's Area:
Join Us: | Duramax Diesel Page: | Advertisers: | Classified Ads: | Books:

Send e-mail to: turbo@TheDieselPage.com
Copyright © 2018 by The Diesel Page
www.TheDieselPage.com